Bajaj Pulsar AS200 'retires' for the time being
Bajaj showed the refreshed Pulsar range for 2017, a total of six motorcycles - the Pulsar 135LS, the (old) Pulsar 150 DTSi, the Pulsar 180 DTSi, the Pulsar 220 DTSi and the two new ones, the Pulsar NS200 and the ABS-equipped RS200. On the sidelines of this, Bajaj also revealed that the NS200 was replacing the AS200 on the market.
The AS200 was created as a visual facsimile of an adventure tourer, but the motorcycle underneath was a hard-core premium commuter. Bajaj said the AS stood for Adventure Sports, but the motorcycle itself was designed more to get people used to the name than to represent a real tour-enduro or off-roader or any other such connotation. Unfortunately, as much as we liked the old AS200, it wasn't doing the numbers Bajaj wanted.
As a result, Bajaj looked back at the NS200, a motorcycle which it exported all along but stopped sales in India. The NS200 has more or less the same underpinnings as the AS, but it was designed as a sporty-naked. Now, for 2017, Bajaj is switching back once more. The new BS-IV NS200 will enter showrooms and sit between the 220 DTSi and the RS200.
What happens to the AS200? Well, Bajaj is clear that the brand and role-idea both have potential. They hint that in time, the AS brand will return in a more purposeful form.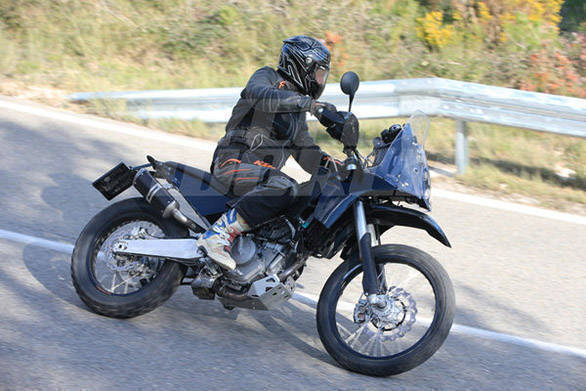 To us, that means that the recently green-lighted KTM 390 Adventure - a story OVERDRIVE broke from the 2016 Milan motorcycle show will get its expected Bajaj-branded version. Expect Bajaj to use its unique value-engineering skills to create a persuasive adventure tourer at a great price. This motorcycles, odds are, will be branded AS. The details and timelines are, of course, unknown. But if the KTM is a 2019 or 2020 model, the AS will return around the same time, we expect.
Price (Ex-Delhi)
Starts Rs 2,99,000