Bajaj Auto to launch Pulsar Maniacs and The Avenger Gods (TAG) rider communities on World Motorcycle Day
On the occasion of World Motorcycle Day, Bajaj Auto is set to launch two new rider communities namely - Pulsar Maniacs and The Avenger Gods (TAG) today. The Pulsar Maniacs will be a riding community exclusively for the Pulsar RS200 fans while the TAG riding club will cater to the entire range of Avengers.
The riding communities will feature professionally organised rides, supervised by experts, along with necessary safety gears and emergency support. The group riding activities will range from weekly breakfast rides to long distance tours. Initially, the communities will kick start its group rides in top metros namely Delhi, Mumbai, Bengaluru, Chennai, Pune, Hyderabad & Kolkata on a weekly basis and there won't be any joining fee for either of these groups.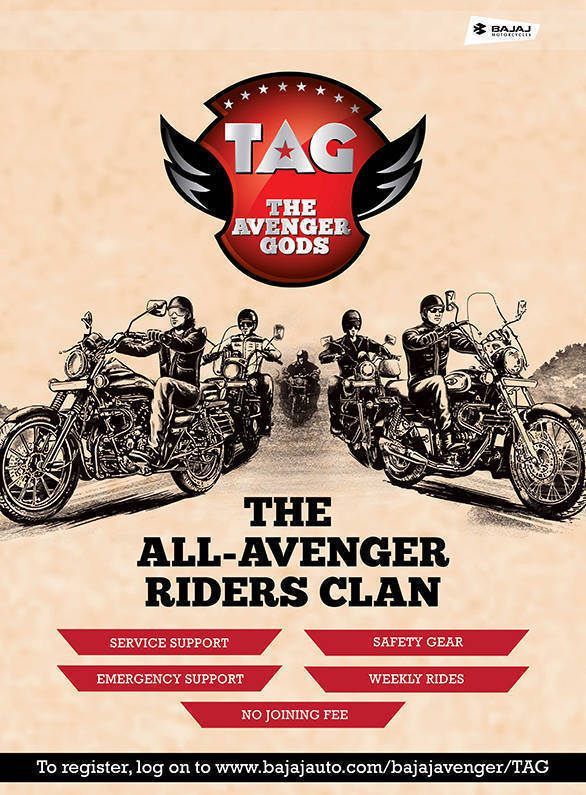 Along with the weekly breakfast rides, The Avenger Gods (TAG) riding community will also be launching the concept of Feel Like God (FLG) rides, which will be the long distance ride format to one of the more unusual destinations of the country. The first FLG ride will commence on 23rd June 2016 where a total of 15 Avenger riders will be riding from Chandigarh to Tirthan valley and back for a total of 700kms. The event will comprise a stay of 3 nights and 4 days with activities like star-gazing,trout fishing, forest trail, bonfire & barbeque.
The Pulsar Maniacs are slated to begin its weekly breakfast rides soon. According to Bajaj, the long distance ride format will also be organised for the Pulsar fans by later this year.
Sumeet Narang, VP marketing, Bajaj Auto said, "The group riding phenomena is taking off enormously, however a large section of customers stay away from it because of safety considerations. We have now put in place all the required infrastructure to enable Pulsar RS 200 and Avenger customers to experience the fun of group riding in a safe and professional way".
Price (Ex-Delhi)
Starts Rs 82,253