Bajaj Auto looking to launch Pulsar 200SS, 160NS and updated Platina and Discover in 2015 in India
Bajaj Auto which has taken some beating from motorcycle manufacturers like Honda and TVS in recent times is looking to regain lost ground in a big way. The company's managing director, Rajiv Bajaj, in an exclusive interview with CNBC-TV18 said that between January-April 2015, there are about four new products lined up. These two wheelers will help them gain as much as 20-22 per cent of the market share (about 18.5 per cent at the moment). Bajaj said that his company aims at selling at least 4 lakh units by the end of this fiscal year and that they will comfortably achieve that milestone. He further said that the middle segment which comprises of 125cc motorcycles/scooters has been shrinking while the low end (100-110cc) two-wheeler segment as well as the sportsbikes segment is booming.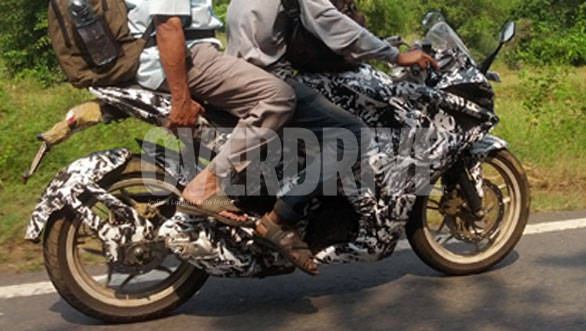 2015 Bajaj Pulsar 200SS
We believe that the four new motorcycles from Bajaj will be the Pulsar 200SS as well as the 160NS, the new Platina 100 and a revamped Discover. While the 200SS is the faired version of the 200NS and is expected to have the same power configuration as its naked cousin, the remaining motorcycles are expected to be all-new. The 160NS will be built on the 200NS' platform and will be a step up from the current Pulsar 150. It is likely to get a new 160cc four valve motor as 160s are the new norm for motorcycles in the 150cc segment in India.  The new Platina may use a four-valve engine and replace the existing motorcycle. Details on the new Discover are scant at this moment.
The updated Platina was spotted testing
Good times ahead then!
Source: moneycontrol