Bajaj Auto begin works for new EV plant in Akurdi, Pune
A new 'Electric Vehicle' production plant has been launched by Bajaj Auto in Akurdi (Pune). By June 2022, electric vehicles will be available for purchase in the United States and abroad. This will require a Rs 300 crore (USD 40 million) investment to create the capability to produce 5,00,000 electric vehicles per year.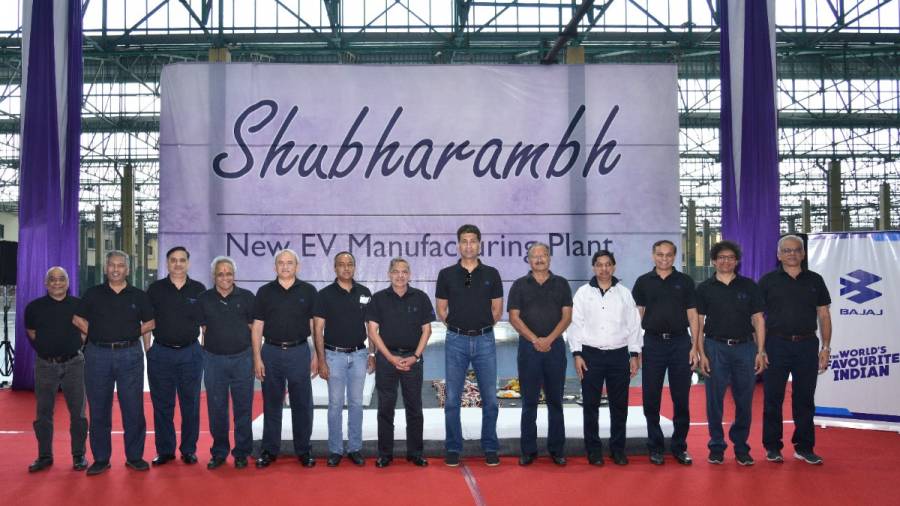 For everything from logistics and material handling to fabrication and painting, assembly and quality assurance, the new Bajaj facility is intended to incorporate cutting-edge robotic and automated manufacturing equipment. These systems were created with a customizable product mix in mind, as well as the highest worker ergonomics and process efficiency.
It will cover half a million square feet and employ 800 people. Bajaj Auto's investment would be matched by a number of suppliers who will put in an additional Rs 250 crore. By June 2022, the first vehicle from this unit should be on the road.
To reduce time-to-market, this new EV production operation in Akurdi is co-located with Bajaj Auto's R&D centre. It should turn Bajaj Auto's Akurdi plant into a centre for the design, development, and production of a whole range of electric cars.
Speaking about the new unit, Rajiv Bajaj, Managing Director, Bajaj Auto Ltd. said, "In 2001 Bajaj 2.0 took off on the roaring Pulsar, in 2021 Bajaj 3.0 arrives on the charming Chetak. Going forward, for the Bajaj portfolio, except for implementing one state-of-the-art ICE platform that is currently under development, all our R&D drive train resources are now laser-focused on creating EV solutions for the future. This alignment reflects our belief that light Electric Vehicles for sustainable urban mobility is an idea whose time may finally have come. Thus, this investment at Akurdi completes the virtuous cycle of hi-tech R&D competencies, high-efficiency engineering capabilities, world-class supply chain synergies, and global distribution network which should leapfrog us into a market-leading position in EVs in India and overseas."
Also Read:
2022 Bajaj Dominar 400 Review - Season Pass Edition
Bajaj Pulsar N250 and F250 road test review
Price (Ex-Delhi)
Starts Rs 2,16,648
Price (Ex-Delhi)
Starts Rs 1,38,000