Automotive manufacturers contribute to Chennai flood relief operations
With the Chennai floods situation slowly getting under hand, and a lot of lives getting back to normal, people need to get going again. To do so, most of these people need their vehicles which have been ruined by the flood water. Thankfully, some automotive manufacturers are lending a helping hand to their customers and also contributing to the Chennai flood relief operations.
Fiat Chrysler Automobiles is doing its best to help out around 300 of its customers who have been affected by the floods. It are offering free road side assistance to get the cars to their workshops and also utilising additional manpower from dealers in neighbouring states and cities to get to the cars as early as possible. FCA has also agreed to share the costs of all the replacement parts for the affected cars after insurance support.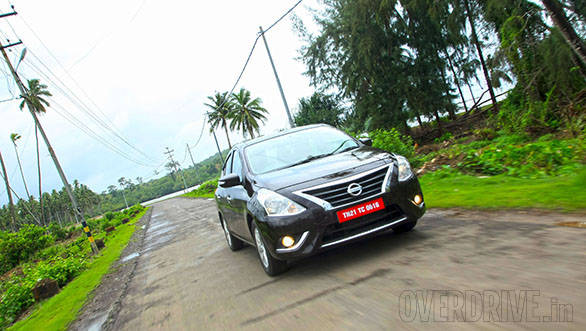 Nissan has reopened all its service centres and reached out to several of its customers through various channels to inform them of the services being offered. Nissan dealers have been running mobile units with technicians from the company to reach affected customers. Through social media, Nissan has been sharing information on how to avoid damages that could void insurance claims. Nissan announced that they would be organising a service camp in Chennai for a check-up of the vehicles and discounts on accessories.
The Renault-Nissan alliance has donated Rs 1 crore to the Tamil Nadu Chief Minister's Public Relief Fund that provides relief and rehabilitation support to the flood victims. The Renault-Nissan employees made contributions as well to help fund NGOs involved in providing relief. An additional amount of Rs 5 lakh was donated to Tamil Nadu's joint director of Industrial Health and Safety and to the local Lion's Club.
Hyundai has resumed operations as well in Chennai after a close down due to the rain. They have also contributed to the relief efforts by donating Rs 2 crore to the Chief Minister's Public Relief Fund and close to 10,000 packets of food to the flood-relief teams set up by the government.
On request from chief minister, J Jayalalithaa, two wheeler manufacturers such as TVS Motor, India Yamaha Motor, Bajaj Auto and Eicher Motors (Royal Enfield), will hold free service camps for 10 days in Chennai to fix up the damaged motorcycles.
Image Source: firstpost.com
Also from OVERDRIVE on Chennai flood relief efforts:
Renault-Nissan donates Rs 1 crore to CM's relief fund for Chennai floods
Nissan reopens service centres in Chennai to cater to flood-affected customers
Hyundai India contributes Rs 2 crore towards Chennai floods
.
Price (Ex-Delhi)
Starts Rs 7.05 Lakhs
Price (Ex-Delhi)
Starts Rs 62,034