Automobile events this week: September 19 - 25
There is so much happening in the world of automobiles. From the launches of Ducati Supersport and Supersport S sports tourers, Tata Nexon compact SUV, to a pan-Asia motorcycle race, as well as bettering your motorcycle track riding skills with the best or a weekend ride to celebrate winter, there is much for you do. OVERDRIVE helps you stay up to speed with this quick rundown of all things automotive happening from September 19 to 25, 2017:
September 21: Tata Nexon India launch
Event type: Product launch
Location: Mumbai
What is it?
The most awaited compact SUV of 2017, the Tata Nexon, is finally being launched in India. It could stir up the competition in this category and the deciding factor will be its pricing. We expect the Tata Nexon to be priced in the Rs 6 lakh to Rs 10 lakh for the petrol and diesel variants.
Can you go?
Unfortunately, it is a media-launch event. However, OVERDRIVE will be there to bring you all the news and details about the Tata Nexon. So stay tuned.
September 21: Volvo XC40 international reveal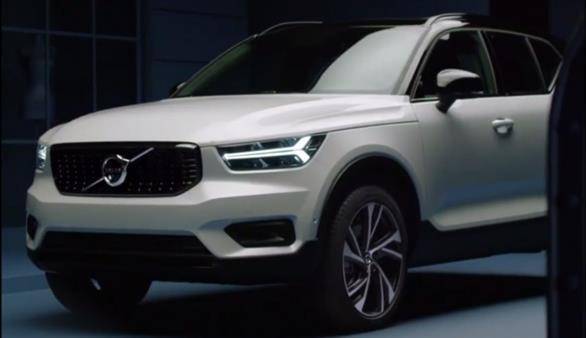 Event type: Product unveiling
Location: Global
What is it?
This is the smallest of Swedish carmaker Volvo's SUV lineup and a leaked video shows that the Volvo XC40 will have a muscular look with the signature Thor's Hammer headlamps. It will be based on the Modular Compact Architecture jointly developed with Chinese carmaker Geely.
Can you go?
Well, yes and no. Depending on your reliance on the internet, that is. The reveal will be live-streamed on the Volvo's official Facebook page so everyone can view it.
September 22: Ducati Supersport and Supersport S India launch
Event type: Product launch
Location: Pune
What is it?
The Ducati Supersport and its racier Supersport S sibling have the Testastretta 11 937cc L-twin engine producing 113PS / 95Nm. The Supersport is a Ducati sports tourer and the Italian bike maker says the motorcycle is comfortable being a daily runner as well, with its raised clip-ons and lowered footpegs for a less aggressive riding posture.
Can you go?
This too is a media-only event. Again, OVERDRIVE will be there, so stay tuned to keep updated on the launch price and details as they happen.
September 22 - 24: Asia Road Racing Championship Round 5
Event type: Circuit race
Location: Madras Motor Race Track, Chennai
What is it?
ARRC is a pan-Asia production motorcycle-based road racing championship in the 150cc, 250cc, 600cc and Suzuki one-make classes. It is also a showcase for motorcycle racing talent in the continent that you may see in the premier class MotoGP or WSBK races in the future. The races at MMRT, Chennai comprise the fifth and final round of the ARRC, which has so far travelled Malaysia, Thailand, Japan and Indonesia in the previous rounds.
Can you go?
Yes, you can, and should. There are two racers from India participating, Sarath Kumar in the Super Sport 600cc class and young Rajiv Sethu in the AP 250cc class. They will need to need to hear the screams of support at their home track. Details on the event can be found here.
Registrations on:
September 30 - October 1: TWO Track Riding School - Level 2
Event type: Track riding training
Location: Kari Motor Speedway, Coimbatore
What is it?
Throttle Wide Open (TWO) is India's first track riding school, where you will learn the art of riding your motorcycle to the limit in a safe, quick, and smart way from motorcycling gurus including Anand Dharmaraj and our executive editor Shubhabrata Marmar. This Level 2 course teaches you advanced body position, quick turns, pivot steering, and taking the smoother, faster line through each corner among a host of pro skills.
Can you go?
Of course, but you will have to hurry. Registrations are open on the IndiMotard website for only 30 spots in all for the session from September 30 to October 1, 2017. The Open Session costs Rs 8,500, while the Level 2 training course will cost Rs 13,500. However, you must have completed the Level 1 training to be eligible. Bring a motorcycle and an open mind.
October 7 - 8: Royal Enfield Escapade - Western Ghats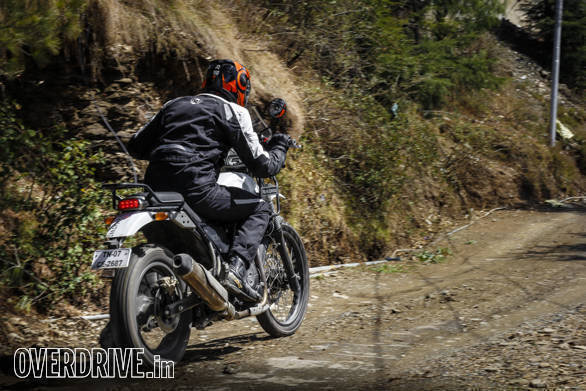 Event Type: Overnight ride and camping
Location: Mumbai - Lonavla - Mumbai
What is it?
The first weekend of October will be a great time to ring in winter with a ride, trek, overnight camp, bonfire and barbecue in the beautiful Western Ghats. Even better, you will meet like-minded motorcyclists to share the experience.
Can you go?
Yes, as long as you are a Royal Enfield owner. You take your partner or a friend along and it will cost you Rs 6,000 for a shared tent. If you want to go solo, the registration is priced at Rs 3,000. We recommend you take a friend along to click your next profile picture! Register here.
Price (Ex-Delhi)
Starts Rs 6.95 Lakhs
Price (Ex-Delhi)
Starts Rs 39.9 Lakhs