Automobile events this week November 13 - 19
There is so much happening in the world of automobiles. From the launch of the fourth Lexus model in the country, to motorsport action from JK Tyre Championship and WRC, as well as a host of upcoming events there is much for you to know, see, do. OVERDRIVE helps you stay up to speed with this quick rundown of all things automotive happening from November 13 to 19, 2017:
November 15: Norton-Kinetic JV announcement
The Norton is a stunning looking cafe racer. Notice the short clip-on bars, the muscular tank and the compact rear cowl. Also, the flowing exhaust pipe
Event type: Press announcement
Location: New Delhi
What is it?
Indian auto company Kinetic Group and exotic motorcycle maker Norton Motorcycles, UK, just made official their joint venture to bring the Norton motorcycle models to India at the recently concluded EICMA 2017. Now, Kinetic will share details about the CKD assembly operation of Norton models Dominator and Commando in India.
November 16: Lexus NX300h launch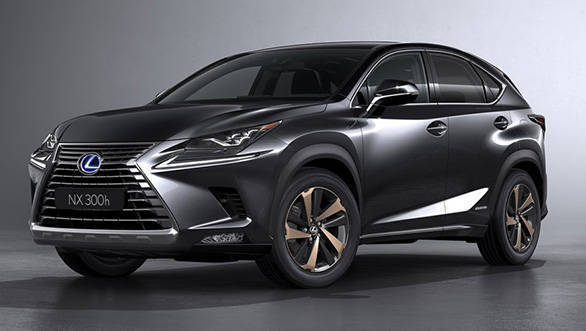 Event type: Product unveil
Location: Mumbai
What is it?
Lexus, Toyota's luxury arm, will bring its fourth model to the country in the form of the NX300h SUV. The NX300h was showcased at the Shanghai Motor Show earlier this year. This will open the Lexus brand to a bigger market here as so far it has only been selling the larger RX450h SUV in the country. Expect a petrol/hybrid engine and a plush interior in the Rs70-odd lakh range.
November 17 - 19: 2017 Royal Enfield Rider Mania
Action from the trials event at 2016 Royal Enfield Rider Mania
Event type: Motorcyclist gathering
Location: Vagator, Goa
What is it?
Royal Enfield calls it the largest gathering of Royal Enfield enthusiasts, with a few thousand participants every year. There are at least 12 different activities including a custom bike display, dirt track racing, slow race, maze chase, trials, long-distance travel forum, art showcase, a merchandise store, arm wrestling, a riding school, off-road riding school, as well live music and stand-up comedy.
Can you go?
Yes, if riding to Goa for one big party with fellow Royal Enfield riders sounds like your idea of a fun weekend, then by all means! But you will have to register on the Royal Enfield website here, before that.
November 17- 19: WRC RAlly Australia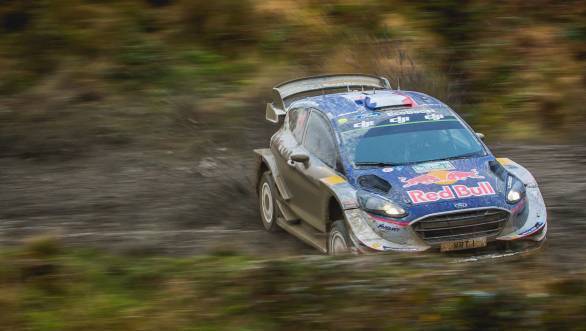 Sebastien Ogier claimed his fifth consecutive WRC title at the Wales Rally GB last month
Event type: Rally
Location: Coffs Harbour, Australia
What is it?
The season finale of a wild World Rally Championship (WRC) season. While Sebastian Ogier has already picked up his fifth straight Drivers' Title in the Wales Rally GB last month as well as other titles being claimed too, the Rally Australia will be a delight to watch with its tough route through the wilderness along the Gold Coast.
Can you go?
Well, if you love the spectacle of rally cars showcasing how far they can be pushed through real-world treacherous terrain as much as we do, then you must. It is in Australia so you'll need to rush with tickets and Visa arrangements. Else, sit back and let us bring you all the action.
November 18 - 19: TWO / OVERDRIVE track riding school - Level 1
Event type: Track riding training
Location: Kari Motor Speedway, Coimbatore
What is it?
Throttle Wide Open (TWO) is India 's first track riding school, where you will learn the art of riding your motorcycle to the limit in a safe, quick, and smart way from motorcycling gurus including Anand Dharmaraj and our executive editor Shubhabrata Marmar. This Level 1 course teaches you all the basics of riding on a racetrack.
Can you go?
Of course, but you will have to hurry since the session is this week. Registrations are open on the IndiMotard website for only 30 spots in all for the Level 1 Session. The Open Session costs Rs 8,500, while the Level 1 training course will cost Rs 13,500. Bring a motorcycle and an open mind.
Registrations Open:
Nov 22 - 26: Bajaj FLG ride to Goa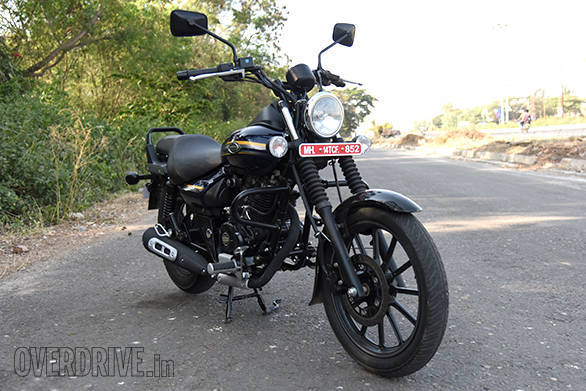 Event type: Motorcycle ride
Location: Goa
What is it?
A weekend ride to the party capital of the country. However, this ride will take you through the lesser-known heritage sites of Old Goa, temples, and culture that have made Goa what it is. Overnight camping and treks to waterfalls will round up the trip!
Can you go?
Yes, if you are a Bajaj Avenger owner and quick to register! The ride will cost you Rs 9,000 starting from Pune, Mumbai or Bengaluru, and you will have to pay for the fuel you consume during the ride. Register here.
Price (Ex-Delhi)
Starts Rs 82,253
Price (Ex-Delhi)
Starts Rs 23,70,000