Automobile events this week: May 28 - June 3
There is so much happening in the world of automobiles. From the launch of the Royal Enfield Classic 500 Pegasus Edition, training at the TWO and OVERDRIVE track riding school to action from the MotoGP round in Italy, as well as upcoming events, there is much for you to know, see, do. OVERDRIVE helps you stay up to speed with this quick rundown of all things automotive happening from May 28 to June 3, 2018:
May 30: Royal Enfield Classic 500 Pegasus Edition launch
Event type: Product launch
Location: India
What is it?
Only 250 units of this limited edition Classic 500 will come to India. It is inspired from the Royal Enfield RE/WD 125 from WWII. The Pegasus Edition will be available in Service Brown colour in India. Each motorcycle comes with a unique serial number stenciled on the tank. Now, we have also learned that it will be priced at Rs 2.5 lakh.
June 1 - 3: 2018 MotoGP Italian GP
Event type: Circuit race
Location: Mugello Circuit
What is it?
The sixth race of the 2018 season comes on the back of an action-packed French GP, which saw Marc Marquez building up a strong championship lead after the previous leader Andrea Dovizioso crashed out. The Mugello GP will also be home GP for Dovi, as well as Pramac Ducati rider Danilo Petrucci. With the ongoing contract renewals and new team-rider announcements for the 2019 MotoGP season, there could be pressure on riders to prove their value.
Can I go?
Well, if you can make travel arrangements and love Italian food and wine as much as us, you should! There are twisty roads all around and you can take a leisurely drive or ride along one of them. Need we remind you that Mugello is part of the beautiful Tuscany region?
June 2: TWO / OVERDRIVE track riding school - Level 1
Event type: Track riding training
Location: Kari Motor Speedway, Coimbatore
What is it?
Throttle Wide Open (TWO) is India's first track riding school, where you will learn the art of riding your motorcycle to the limit in a safe, quick, and smart way from motorcycling gurus including Anand Dharmaraj and our editor Shubhabrata Marmar. This Level 1 course teaches you all the basics of riding on a racetrack.
Can I go?
Of course, but you will have to hurry. Registrations are open on the IndiMotard website for only 30 spots in all for the Level 1 Session. The Open Session costs Rs 10,750, while the Level 1 training course will cost Rs 16,000. Bring a motorcycle and an open mind.
Upcoming events:
June 7 - 9: MotoCamping Workshop by MTM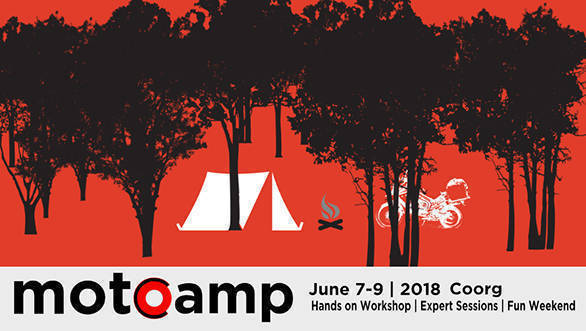 Event type: Training workshop
Location: Coorg
What is it?
A group of travel enthusiasts, experienced and newbies, will gather to share knowledge of motorcycle travel camping. There will be various short sessions on choosing the right camping spot, equipment, packing, nutrition, cooking, outdoor hygiene and other essential aspects of moto camping.
Can I go?
Yes, you can. But you must register with them to find the precise location, which is a 5-hour ride from Bengaluru. If you carry your own tent, the workshop will cost you Rs 7,000. You pay Rs 1,000 more for a rental tent at the venue. Details here.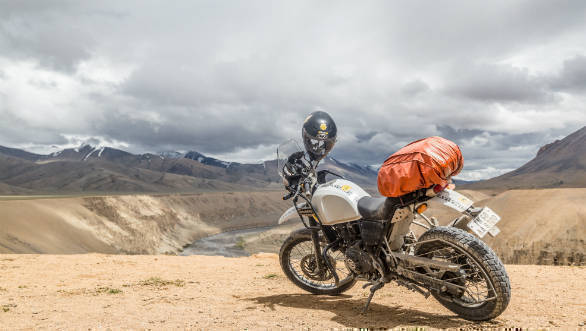 Event type: Motorcycle tour
Location: Delhi to Leh and back
What is it?
Traversing 2,400km from Delhi through Chandigarh, Manali, Leh, and Hunder, this is one of the marquee ride events hosted by Royal Enfield. Last year, the participants numbered 61 including six female riders. This time around is the 15th edition of this 18-day tour through some of the most beautiful landscape and treacherous routes that India has to offer.
Can I go?
Yes, you can. If you have the time and the moolah - fees for a single participant are Rs 48,000 and Rs 96,000 for a couple. The same for women participants is Rs 42,000 and Rs 84,000, respectively. If you have always wondered and planned this trip to the mountains but never found the right company, then this one is for you. Register here.
Price (Ex-Delhi)
Starts Rs 2,01,000
Related Stories