Automobile events this week: May 21 - 27
There is so much happening in the world of automobiles. From the launches of the 2018 Hyundai Creta facelift, the 2018 Hyundai Elite i20 CVT to action from the Formula 1 round in Monaco as well as upcoming events, there is much for you to know, see, do. OVERDRIVE helps you stay up to speed with this quick rundown of all things automotive happening from May 21 to 27, 2018:
May 21: 2018 Hyundai Creta facelift launch
Another addition to the new Creta facelift is this new orange paint option
Event type: Product launch
Location: India
What is it?
Only one of the most important launches for the Korean company in India this year. The SUV was originally launched in 2015 and is to receive a major refresh this time around. Variants had leaked, cars had been spotted at dealerships and spy shots had been pouring in since early 2018. Along with a cosmetic update, the new Creta gets modern features including a wearable smart key, optional sunroof, wireless smartphone charger, and other updates. There is also a new Metallic Orange paint option we saw with the Hyundai Elite i20 earlier this year.
May 2018: 2018 Hyundai Elite i20 CVT launch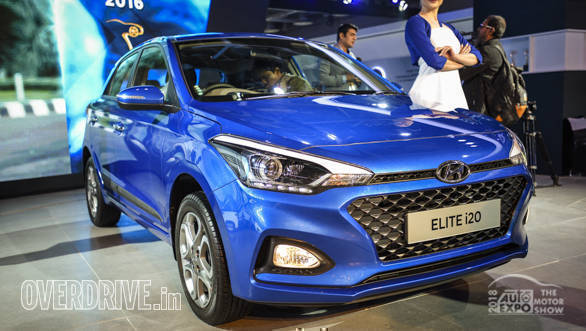 Event type: Product launch
Location: India
What is it?
Hyundai Motor India is looking to cause some disruption in the sales of automatic versions of the Honda Jazz and Maruti Suzuki Baleno. The Hyundai Elite i20 is expected to be priced lower than the competition, and unlike in its previous iteration, it will be a CVT mated to the 1.2-litre petrol engine. That should help with placing it in the lower taxation slab from the 1.4-litre engine from the previous generation.
May 24 - 27: Formula 1 Monaco GP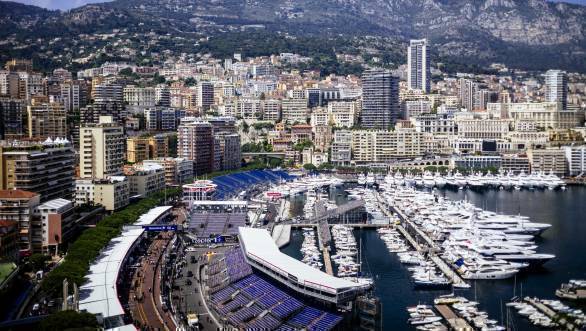 Event type: Circuit race
Location: Monte Carlo
What is it?
If the five races that have gone by so far are an accurate measure of the 2018 season of Formula 1, we're going to have a head-to-head battle for the championship title between Lewis Hamilton and Sebastian Vettel. Will this Mercedes vs Ferrari battle continue at the Monaco GP? We think it's very likely. A tough track to overtake on, pole will be crucial here. And, here's a quick little quiz for you. Who holds the lap record at the Monte Carlo in an F1 car? Probably wouldn't be your first guess, but it's Sergio Perez! 1min 14.820sec!
Can I go?
Yes, you can. Apart from the racing action, Monte Carlo overlooks the beautiful French Riviera and there is nothing quite like taking a drive in a rare exotic automobile along its roads or, even better, catching an exclusive yacht ride! Read here if you wish to go.
Upcoming events:
June 2: TWO / OVERDRIVE track riding school - Level 1
Event type: Track riding training
Location: Kari Motor Speedway, Coimbatore
What is it?
Throttle Wide Open (TWO) is India's first track riding school, where you will learn the art of riding your motorcycle to the limit in a safe, quick, and smart way from motorcycling gurus including Anand Dharmaraj and our editor Shubhabrata Marmar. This Level 1 course teaches you all the basics of riding on a racetrack.
Can I go?
Of course, but you will have to hurry. Registrations are open on the IndiMotard website for only 30 spots in all for the Level 1 Session. The Open Session costs Rs 10,750, while the Level 1 training course will cost Rs 16,000. Bring a motorcycle and an open mind.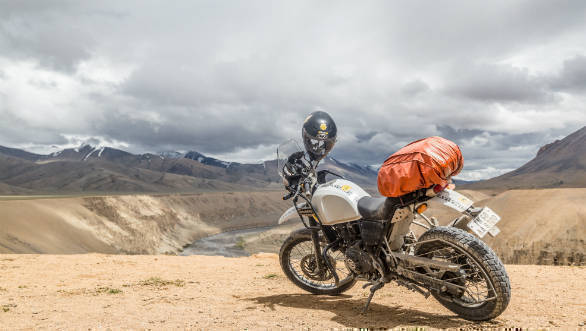 Event type: Motorcycle tour
Location: Delhi to Leh and back
What is it?
Traversing 2,400km from Delhi through Chandigarh, Manali, Leh, and Hunder, this is one of the marquee ride events hosted by Royal Enfield. Last year, the participants numbered 61 including six female riders. This time around is the 15th edition of this 18-day tour through some of the most beautiful landscape and treacherous routes that India has to offer.
Can I go?
Yes, you can. If you have the time and the moolah - fees for a single participant are Rs 48,000 and Rs 96,000 for a couple. The same women participants is Rs 42,000 and Rs 84,000, respectively. If you have always wondered and planned this trip to the mountains but never found the right company, then this one is for you. Register here.
Price (Ex-Delhi)
Starts Rs 7.5 Lakhs
Price (Ex-Delhi)
Starts Rs 9.99 Lakhs
Price (Ex-Delhi)
Starts Rs 5.5 Lakhs
Price (Ex-Delhi)
Starts Rs 6.35 Lakhs
Price (Ex-Delhi)
Starts Rs 2,01,000