Automobile events this week: May 14 - 20
There is so much happening in the world of automobiles From the launches of the 2018 Honda Amaze, the Ford EcoSport S and Signature editions and the Toyota Yaris to action from the MotoGP round in France as well as upcoming events, there is much for you to know, see, do. OVERDRIVE helps you stay up to speed with this quick rundown of all things automotive happening from May 14 to 20, 2018:
May 14: Ford Ecosport S and Signature Edition launch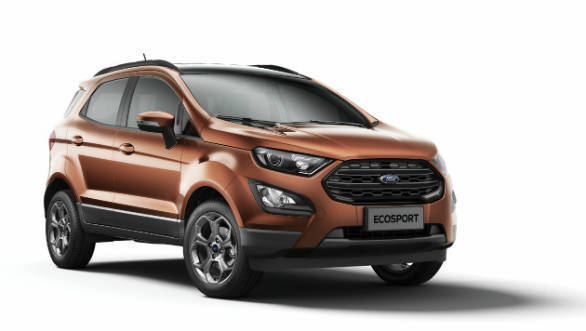 Event type: Product launch
Location: India
What is it?
The 2018 Ford EcoSport S is the new top of the line variant for the compact SUV, while the Signature Edition is a limited numbers option pack for the previous top-spec Titanium+ variant. New features include smoked HID headlamps, smoked 17-inch alloy wheels and fog lamps, black roof, and a darker finish front grille. A 4.2-inch instrumentation cluster, orange highlights on the seats as well as door trim, S badging and a new satin orange paint shade make up the S. Ford's Sync3 8-inch infotainment system and a new powerslide sunroof are also available. There is also a tyre pressure monitoring system (TPMS) on the S.
May 16: 2018 Honda Amaze launch
Event type: product launch
Location: India
What is it?
The new Honda Amaze had made its debut at the 2018 Auto Expo and there was much talk about the design direction Honda took with the new model. We recently drove the car and came away impressed. It is a massive step-up from the first generation Amaze in terms of driving experience as well as features. Honda is clear about wanting this compact sedan to drive their sales over the coming year. So the pricing will play a key part in the strategy.
May 18: Toyota Yaris launch
The Yaris is a popular model line that is available globally in hatchback and sedan body styles.
Event type: Product launch
Location: India
What is it?
The 2018 Toyota Yaris is another important car that debuted at the 2018 Auto Expo. While prices for this B-high segment car have already been announced, Toyota will officially launch the sedan in India this week. Seeing as how it will compete with the Honda City, Hyundai Verna, and the Maruti Suzuki Ciaz, we would say it is a pretty big deal. Let's see what the company has in store for the launch. Toyota is looking to capture a piece of the premium sedan pie with the Yaris.
May 18-20: MotoGP French GP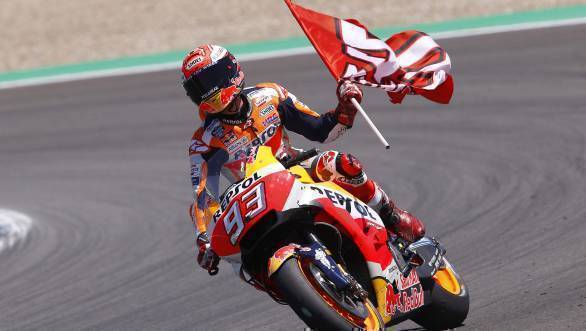 Marc Marquez celebrates victory at Jerez, the fourth round of the 2018 MotoGP championship
Event type: Circuit race
Location: Le Mans Circuit Bugatti, France
What is it?
Marc Marquez took the championship lead after a spectacular run at his home race in Jerez, Spain in the previous round. With Andrea Dovizioso, Jorge Lorenzo, and Dani Pedrosa crashing out of the race and Dovi losing his championship lead in the melee, the French GP could be a showdown. Add to that, last year at the Le Man Circuit, Maverick Vinales, leading Frenchman Johann Zarco, and Pedrosa rounding up the podium. So expect a fair bit of action this weekend!
Can I go?
Yes, you can. The circuit is also the location of the legendary 24 Hours of Le Mans race and there is a museum dedicated to motorsport here. Plus, we hear the croissants here go rather well with a stroll along the riverbanks. Hurry and go here for details.
Upcoming events:
June 2: TWO / OVERDRIVE track riding school - Level 1
Event type: Track riding training
Location: Kari Motor Speedway, Coimbatore
What is it?
Throttle Wide Open (TWO) is India's first track riding school, where you will learn the art of riding your motorcycle to the limit in a safe, quick, and smart way from motorcycling gurus including Anand Dharmaraj and our editor Shubhabrata Marmar. This Level 1 course teaches you all the basics of riding on a racetrack.
Can I go?
Of course, but you will have to hurry. Registrations are open on the IndiMotard website for only 30 spots in all for the Level 1 Session. The Open Session costs Rs 10,750, while the Level 1 training course will cost Rs 16,000. Bring a motorcycle and an open mind.
Event type: Motorcycle tour
Location: Delhi to Leh and back
What is it?
Traversing 2,400km from Delhi through Chandigarh, Manali, Leh, and Hunder, this is one of the marquee ride events hosted by Royal Enfield. Last year, the participants numbered 61 including six female riders. This time around is the 15th edition of this 18-day tour through some of the most beautiful landscape and treacherous routes that India has to offer.
Can I go?
Yes, you can. If you have the time and the moolah - fees for a single participant are Rs 48,000 and Rs 96,000 for a couple. The same women participants is Rs 42,000 and Rs 84,000, respectively. If you have always wondered and planned this trip to the mountains but never found the right company, then this one is for you. Register here.
Price (Ex-Delhi)
Starts Rs 7.99 Lakhs
Price (Ex-Delhi)
Starts Rs 6.32 Lakhs
Price (Ex-Delhi)
Starts Rs 10.9 Lakhs
Price (Ex-Delhi)
Starts Rs 9.31 Lakhs
Price (Ex-Delhi)
Starts Rs 8.2 Lakhs
Price (Ex-Delhi)
Starts Rs 9.29 Lakhs
Price (Ex-Delhi)
Starts Rs 2,01,000