Automobile events this week: June 25 - July 1
There is so much happening in the world of automobiles. From the launch of the new Audi Q5 Petrol to action from the Formula 1 round in Austria and MotoGP in the Netherlands, as well as upcoming events, there is much for you to know, see, do. OVERDRIVE helps you stay up to speed with this quick rundown of all things automotive happening from June 25 to July 1, 2018:
June 28: 2018 Audi Q5 Petrol SUV launch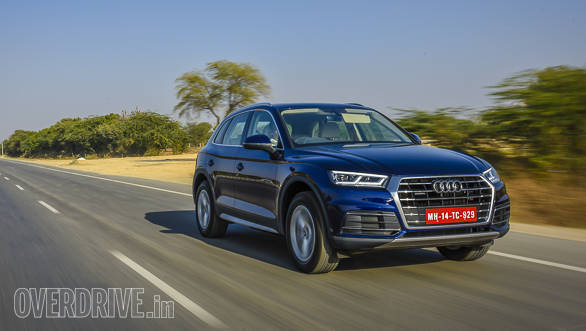 The 2018 Audi Q5 looks sharper and more compact than its predecessor
Event type: Product launch
Location: India
What is it?
Audi's third launch this year after the diesel Q5 and the RS5 is the Q5 petrol SUV. It is expected that the petrol Q5 will come powered by a 2.0-litre TFSI motor, as seen on the Q7 40 TFSI, producing 255PS and 370Nm. We have already tested the second-generation Q5 diesel, and you can read more about it here.
June 28 - July 1: Formula 1 Austrian GP
Event type: Circuit race
Location: Red Bull Ring, Spielberg, Austria
What is it?
As F1 heads to Austria for the Grand Prix von Östereich, the championship battle has heated up nicely. Lewis Hamilton, after victory at the French Grand Prix, has taken the championship lead once again, with Ferrari's Sebastian Vettel second in the championship. Of course, the Ferrari driver's clash early on in the race with Mercedes' Valtteri Bottas resulted in him finishing no higher than fifth, losing some ground in the championship. But Austria brings with it a new set of challenges. Let the racing begin!
Can I go?
As far as beautiful racing venues go, it's pretty hard to beat the Red Bull Ring. And that's only one of the reasons to be excited about a race there. If baroque architecture, imperial history and the scenery of mountain villages seem alluring to you as well, Austria is the place for you.
June 29 - July 1: MotoGP Dutch GP
Event type: Circuit race
Location: TT Circuit Assen, Netherlands
What is it?
This will be the eighth race of the 2018 MotoGP season. After a non-starter to the season, Jorge Lorenzo seems to have gathered his momentum on the announcement of his move to Repsol Honda next season. He has had back-to-back wins at the last two grand prix. His future teammate Marquez still leads the championship and it should be fun seeing how they take on each other.
Can I go?
You must if you can. Not for nothing is the TT Circuit Assen called The Cathedral for motorcycle racing. You can be one of the 1,30,000 visitors at the stands over the race weekend. With the likelihood of rains on the weekend, this is a race you don't want to miss!
Upcoming events:
July 2: Gulf Monsoon Scooter Rally 2018
Action from the 2017 edition of the Gulf Monsoon Scooter Rally
Event type: Two-wheeler rally
Location: Navi Mumbai
What is it?
Call yourself an automobile enthusiast and don't know about one of the older two-wheeler rallies of the country? The Gulf Oil India Monsoon Scooter Rally has been taking place along the backwoods of Navi Mumbai for 28 years now. You can watch the 25 participants put their two-wheelers through their paces in a track described as virtually a marshland.
Can I go?
Yes, you can. The daylong event will be held as the monsoon begins its onslaught over the region. Apart from the rally action, there is also the treat of a greener, more scenic part of Mumbai to check out in all its monsoon glory. Carry rainwear and boots!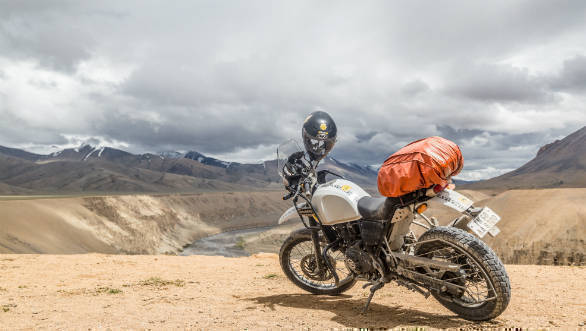 Event type: Motorcycle tour
Location: Delhi to Leh and back
What is it?
Traversing 2,400km from Delhi through Chandigarh, Manali, Leh, and Hunder, this is one of the marquee ride events hosted by Royal Enfield. Last year, the participants numbered 61 including six female riders. This time around is the 15th edition of this 18-day tour through some of the most beautiful landscape and treacherous routes that India has to offer.
Can I go?
Yes, you can. If you have the time and the moolah - fees for a single participant are Rs 48,000 and Rs 96,000 for a couple. The same for women participants is Rs 42,000 and Rs 84,000, respectively. If you have always wondered and planned this trip to the mountains but never found the right company, then this one is for you. Register here.
July 6 - 8: Ducati India Dream tour to Jamgarh
Event type: Ride and music fest
Location: Ramgarh, Uttarakhand
What is it?
As weekends go, Ducati has planned a stellar one, offering participants a fun ride followed by some great music, ranging from Sufi, folk an, fusion acts, to impromptu jam sessions and interactions with all the musicians on the sidelines of the festival of music by Sacred Holidays.
Can I go?
Yes, bookings for the Dream tour are open and you can register here. It will cost Rs 29,500 for a couple booking including, stay, food and beverages and full access to all music performances. Stay on the edge of a hillside resort with a view of the Ramgarh valley. There are only 30 registrations, so hurry to your nearest Ducati India dealership.
July 21 - 28: 2018 RFC India season 5
Event type: Off-road rally competition
Location: Goa
What is it?
This is the fifth edition of the Rainforest Challenge in India. It is a national round for one of the toughest international off-road rally events. This time around there will be 41 teams from across the country. The champion team will earn rewards amounting to $ 10,000, which includes the fee for a slot at the international Rainforest Challenge in Malaysia.
Can I go?
You can, to watch. The RFC has a stern code for vehicles to comply with to qualify for the event. But if watching some serious mud-plugging action is your thing, there isn't a better event in the country for you.
August 29 - September 9: The Himalayan Dash 2018
Event type: Self-driving expedition
Location: Shimla to Nubra
What is it?
The 8th edition of this self-drive expedition will cover 3,000km across five states, with the route covering Shimla, Sangla, Kalpa, Kaza, Jispa, Sarchu, Leh, Pangong Tso, and Hundar. The convoy will be led by Cougar Motorsport's founder Ashish Gupta.
Can I go?
Well, the expedition entails taking your own luxury SUV to some of the most beautiful, and remote locations of the country. So if you're up for it, there is no one better than Gupta to lead your way. He is the only certified Land Rover Lead Instructor in India. Details here.
Price (Ex-Delhi)
Starts Rs 58.93 Lakhs
Price (Ex-Delhi)
Starts Rs 2,01,000