Automobile events this week: June 18 - 24
There is so much happening in the world of automobiles. From the launch of the Mercedes-AMG S63 Coupe to action from the Formula 1 round in France, as well as upcoming events, there is much for you to know, see, do. OVERDRIVE helps you stay up to speed with this quick rundown of all things automotive happening from June 18 to 24, 2018:
June 18: Mercedes-AMG S63 Coupe launch
Event type: Product launch
Location: India
What is it?
The S63 is for you if you love the luxury of an S-Class, but also need the exhilarating performance of an AMG car. The Mercedes-AMG S 63 Coupe has been launched earlier today in India at Rs 2.55 crore, ex-showroom. This coupe is powered by a 4.0-litre twin-turbo V8.
June 22 - 24: Formula 1 French GP
Event type: Circuit race
Location: Circuit Paul Ricard, Le Castellet, France
What is it?
Sebastian Vettel's victory at the Canadian Grand Prix gave him a one-point advantage in the F1 championship. Which means that Seb and Lewis Hamilton are now neck and neck in a close battle for the 2018 F1 crown. The championship now heads to Paul Ricard, where drivers will fight it out over the 5.842 km long circuit. We're not discounting a certain Australian driver from the title hunt just yet, because Red Bull Racing's Daniel Ricciardo seems like he's got plenty of fight left in him yet!
Can I go?
Yes, you can! The circuit will provide the action while its location along the French Riviera will cater to all manner of vanity. The beauty of the region is unparalleled and the weather is perfect for yachting or cruising into the sunset this time of the year.
Upcoming events:
July 2: Gulf Monsoon Scooter Rally 2018
Action from the 2017 edition of the Gulf Monsoon Scooter Rally
Event type: Two-wheeler rally
Location: Navi Mumbai
What is it?
Call yourself an automobile enthusiast and don't know about one of the older two-wheeler rallies of the country? The Gulf Oil India Monsoon Scooter Rally has been taking place along the backwoods of Navi Mumbai for 28 years now. You can watch the 25 participants put their two-wheelers through their paces in a track described as virtually a marshland.
Can I go?
Yes, you can. The daylong event will be held as the monsoon begins its onslaught over the region. Apart from the rally action, there is also the treat of a greener, more scenic part of Mumbai to check out in all its monsoon glory. Carry rainwear and boots!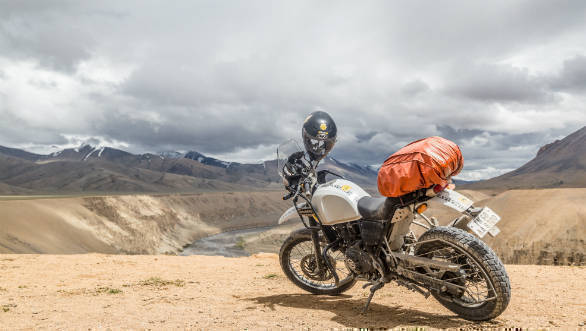 Event type: Motorcycle tour
Location: Delhi to Leh and back
What is it?
Traversing 2,400km from Delhi through Chandigarh, Manali, Leh, and Hunder, this is one of the marquee ride events hosted by Royal Enfield. Last year, the participants numbered 61 including six female riders. This time around is the 15th edition of this 18-day tour through some of the most beautiful landscape and treacherous routes that India has to offer.
Can I go?
Yes, you can. If you have the time and the moolah - fees for a single participant are Rs 48,000 and Rs 96,000 for a couple. The same for women participants is Rs 42,000 and Rs 84,000, respectively. If you have always wondered and planned this trip to the mountains but never found the right company, then this one is for you. Register here.
July 21 - 28: 2018 RFC India season 5
Event type: Off-road rally competition
Location: Goa
What is it?
This is the fifth edition of the Rainforest Challenge in India. It is a national round for one of the toughest international off-road rally events. This time around there will be 41 teams from across the country. The champion team will earn rewards amounting to $ 10,000, which includes the fee for a slot at the international Rainforest Challenge in Malaysia.
Can I go?
You can, to watch. The RFC has a stern code for vehicles to comply with to qualify for the event. But if watching some serious mud-plugging action is your thing, there isn't a better event in the country for you.
August 29 - September 9: The Himalayan Dash 2018
Event type: Self-driving expedition
Location: Shimla to Nubra
What is it?
The 8th edition of this self-drive expedition will cover 3,000km across five states, with the route covering Shimla, Sangla, Kalpa, Kaza, Jispa, Sarchu, Leh, Pangong Tso, and Hundar. The convoy will be led by Cougar Motorsport's founder Ashish Gupta.
Can I go?
Well, the expedition entails taking your own luxury SUV to some of the most beautiful, and remote locations of the country. So if you're up for it, there is no one better than Gupta to lead your way. He is the only certified Land Rover Lead Instructor in India. Details here.
Price (Ex-Delhi)
Starts Rs 2,01,000