Automobile events in India this week: July 18-24
The automobile field is a very busy place, and it's always buzzing with activity. There's a new vehicle being launched, a first drive/ride event or a motorsport event happening almost every week. Keeping your calendar up to date is almost impossible! To help you keep track of just what's happening, we'll give you the list of automobile events scheduled to happen each week.
Here is what's happening from July 18-24:
July 18 -- Mercedes-Benz X-Class unveil
Pickup lovers rejoice! Mercedes-Benz will unveil the X-Class pickup truck tomorrow! Mercedes-Benz is expected to offer four and six-cylinder engines, in both petrol and diesel options. Can't wait, can't wait!
July 18 -- Red Bull Kart Fight Round 1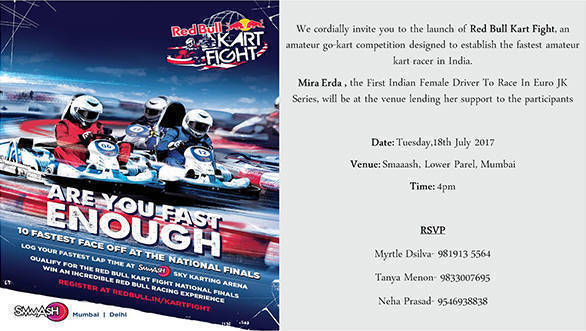 The first round of qualifiers for the Red Bull Kart fight will be held tomorrow. The winner of the finals will get the opportunity to watch the final round of the 2017 Formula 1 World Championship at the Yas Marina Circuit in Abu Dhabi.
Motoroyale will add the Brutale 800 to its MV Agusta section in India this Wednesday. This bike is small, fast and gorgeous. Boy, can't we wait to get our hands on it! It should outsell the MV Agusta F3 pretty easily according to Shumi.
July 21 -- Mercedes-AMG GLC 43 AMG Coupe India launch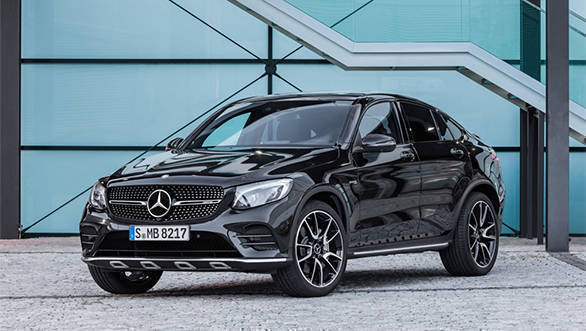 Mercedes-Benz India will finally bring the coupe version of the GLC 43 AMG to India in a few days! It's about time, considering we drove the car sometime last year! Sorry, we just really like our performance cars.
July 22-23 -- TWO school level 1 and open track day
Track days with TWO (Throttle Wide Open)! Now, who doesn't love that! This time, they will hold a level 1 training session and plenty of open track time! So get your bikes ready, pack your bags and tell your loved ones you have a business meeting to attend.
July 22-23 -- 2017 Ameo Cup Round 2 / MRF National Racing Championship Round 4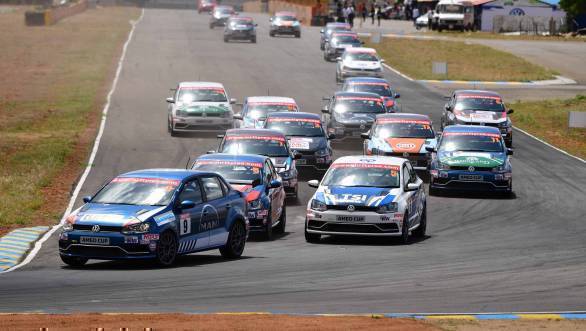 The first round of the Ameo Cup, held as part of the MRF National Racing Championship, just concluded yesterday at the Kari Motor Speedway in Coimbatore. With no time to waste, the cars have already been packed up and sent to Chennai for the championship's second round. It will be held along with the MRF National Racing Championship's fourth round, which hosts the Indian Touring Car championships and the Formula 1600 races.
July 22-23 -- Basics in Karting with Rayo Racing
Pune-based Rayo Racing will host a training session for all those interested in taking the first steps towards proper go-karting. It will be held at the IndiKarting Track in Kharadi, Pune. There are only a limited number of seats available, so call +91 9167832954 or email rayoracing2@gmail.com to register.
Later this month
Benelli will launch the 302R, a faired version of the TNT 300, next week in India. It will be powered by a 300cc parallel-twin engine that makes 38.2PS/26.5Nm and gets a 6-speed transmission.
July 29-30 -- Pune Go-Kart Race
The IndiKarting track is hosting an open-to-all race next weekend in Pune. There are different categories to choose from depending on your skill level too. Head to this link to register.
Price (Ex-Delhi)
Starts Rs 3,10,000
Price (Ex-Delhi)
Starts Rs 15,59,000
Price (Ex-Delhi)
Starts Rs 15,00,000
Related Stories