Yamaha R15 v3 walkaround with Shumi
Here are the features of the Yamaha R15 V3-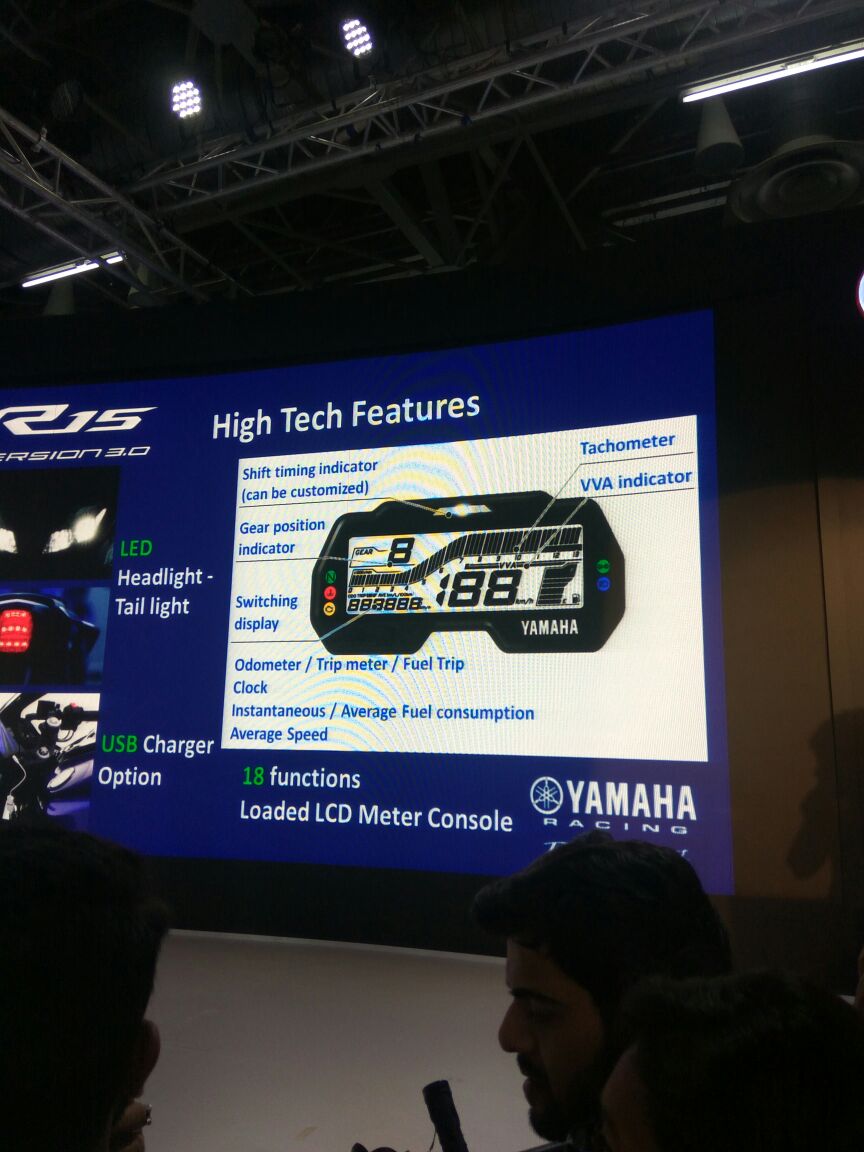 The Yamaha R15 v3 is priced at Rs 1.25 lakh, ex-Delhi
R15 has led head and tail lamps | 19.3 PS at 10,000rpm | 16.3 percent increase in PS |4.7 percent increase in fuel economy |Engine has lightweight, piston. Engine gets Variable Valve actuation for good top end without sacrifice low and mid-range to torque.High lift of cam at 7,400rpm. Assist feature in clutch offers 18 percent reduction in clutch pull. USB charger is optional. Gets full LCD instrumentation.
Features: New R15 borrows design cues from the R1 Superbike, assist and slip clutch, mated to a six-speed transmission. It has a new delta box frame.
The R15 bears the DNA of Yamaha's race machines. Customer target- 20 years. 155cc. 19.3 PS, liquid cooled, four valve engine.
Yamaha says rapid growth in premium motorcycle industry- R15 came in 2008, v2 in 2011, R15 S in 2015.
R15 VERSION v3 will be launched later this year
It moves forward and behind via voice command
The battery is positioned to act as a counter weight to the center of gravity. It has artificial intelligence.
Yamaha to showcase global concept, the Motoroid concept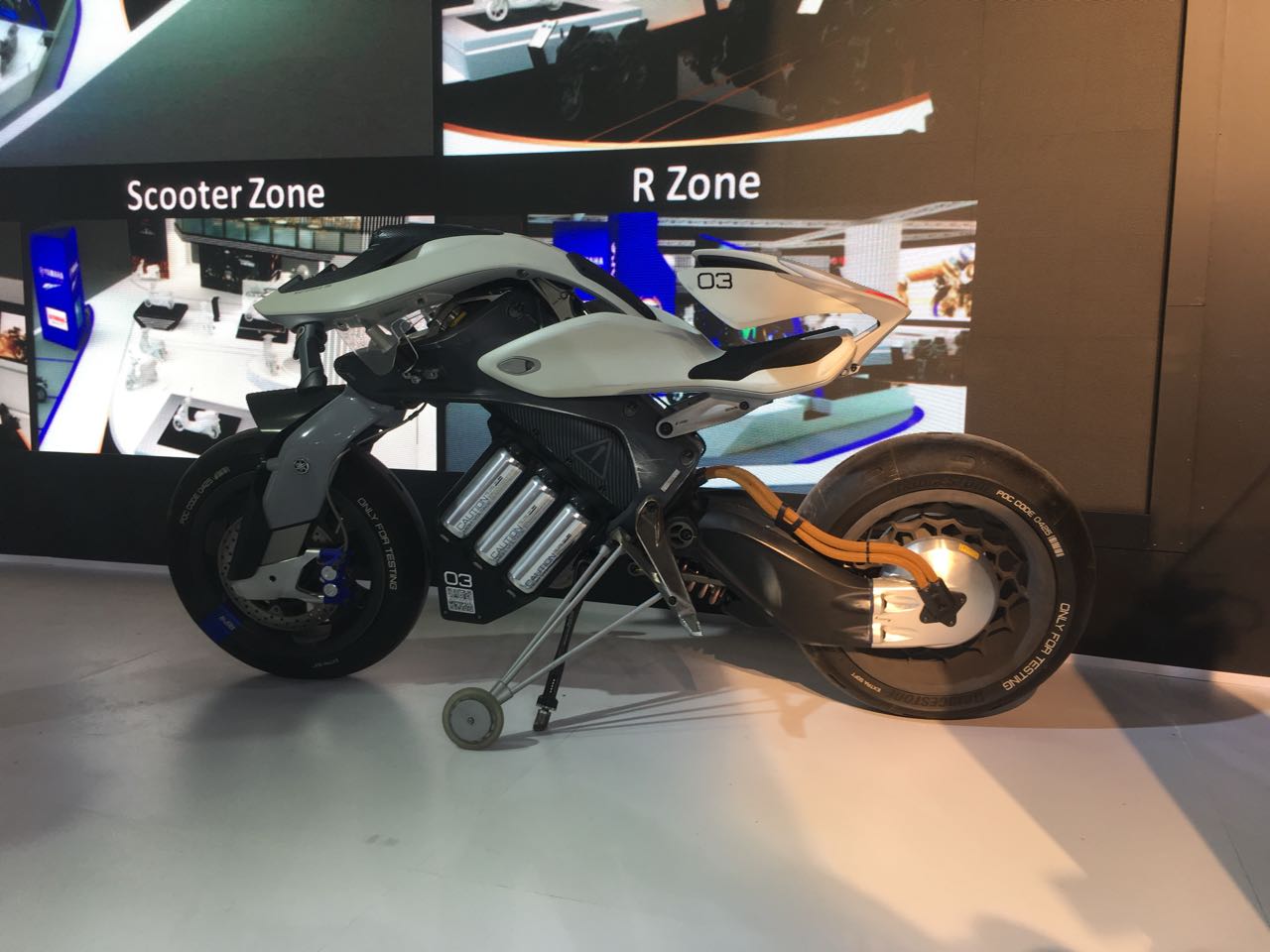 We are at the Yamaha stall now at the Auto Expo 2018!