Auto Expo 2018: UM Renegade Thor to be India's first ever electric cruiser?
UM Motorcycles will unveil the Renegade Thor at the 2018 Auto Expo, which could become India's first ever all-electric cruiser, when launched in the near future. UM Motorcycles currently sells its Renegade series of entry-level cruiser motorcycles in India (including the Renegade Sport S, Renegade Commando, Renegade Commando Mojave and Renegade Commando Classic) all powered by a 230cc, single-cylinder engine. Speculation was rife that UM Motorcycles will showcase an electric motorcycle at the Expo and its official invite has confirmed the same, mentioning "It's time to move past cc". As mentioned above the bike will be called the Renegade Thor and will be powered by batteries that supply power to an electric motor instead of the single-cylinder engine.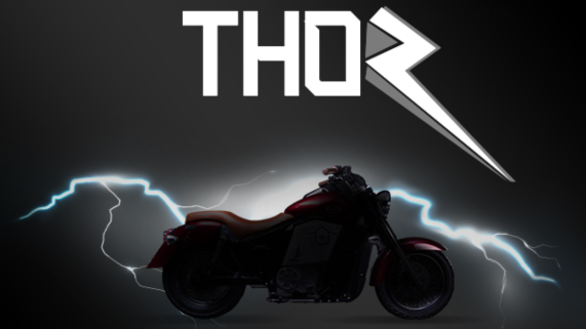 The UM Renegade Thor will be unveiled at the Auto Expo 2018 and could be India's first ever all-electric cruiser motorcycle
Going by its silhouette the Renegade Thor looks like a traditional cruiser with its low slung stance, pulled back handlebars and low seat. What would be the fuel tank otherwise seems to hold a chrome-finished housing, possibly for the clocks and instrument binnacle. Underneath is what looks like a large battery pack and should thus replace the engine. No technical details have been revealed and we're expecting UM Motorcycles will give out the full specifications of the Renegade Thor at its press conference at the Auto Expo on February 8. This is interesting news as we know the Harley-Davidson Live Wire is still some time away from making it to series production.
What's more, the UM Renegade Thor is thus yet another addition to the list of electric two-wheelers confirmed to be unveiled at the Auto Expo this year, including the Emflux ONE and the yet to be named smart electric scooter from Twenty Two Motors. Stay tuned to OVERDRIVE to know more about the UM Renegade Thor, as we will be bringing the full coverage of the Auto Expo 2018 that kicks off on February 7, 2018.
Related Stories