Auto Expo 2018: UM Motorcycles to showcase electric cruiser
UM Motorcycles India has revealed the list of motocycles it plans to showcase at Auto Expo 2018, and the showstopper is set to be an electric cruiser. While the company hasn't revealed all details it says that the electric cruiser will be liquid cooled, geared motorcycle. In addition to the electric cruiser, UM will also showcase its new 230cc cruiser.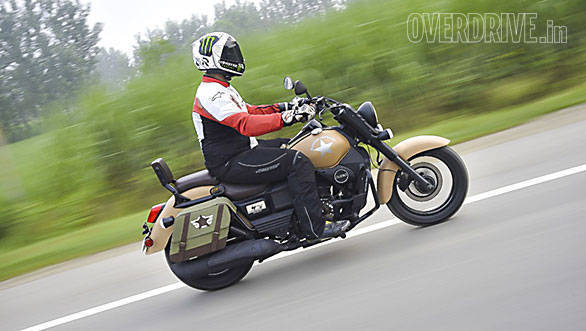 Besides these cruisers, UM Motorcycles will also showcase the the Renegade Commando Classic, Renegade Commando Mojave, Renegade Commando and Renegade Sports S at its pavilion.
Speaking at the announcement, Rajeev Mishra, CEO, UM-Lohia Two Wheelers private limited said that the brand is excited to be part of Auto Expo 2018 and is looking forward to introduce the world's first electric, geared, high-speed cruiser. He also adds that UM has planned some surprises for its visitors.
UM Motorcycles forayed into the Indian market in 2016. Back then, it introduced the Renegade Sport S and the Renegade Commando. In 2017, it introduced the Renegade Commando Classic and the Renegade Commando Mojave. Watch this space for all the updates from the UM pavilion at Auto Expo 2018