Suzuki 2 wheelers walkaround!
Suzuki 2 wheelers walkaround with Shumi
The Suzuki BurgMan Street!
From the Suzuki stall at Auto Expo 2018!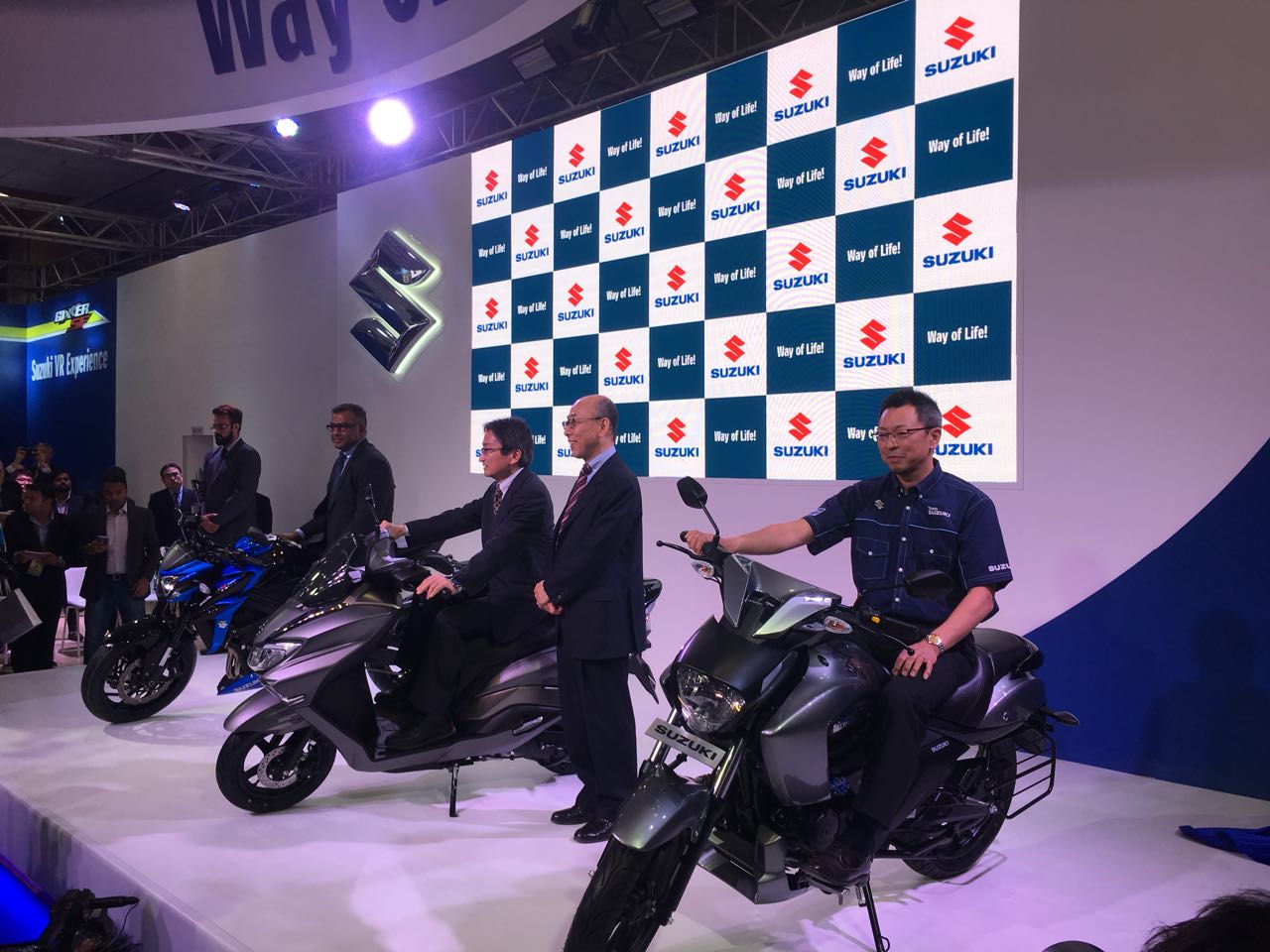 Other design elements include a windscreen on the front apron. It offers flexible foot position for an ergonomic riding position. Features mobile charging port.Suzuki SEP engine, taken from the Access 125.
Suzuki Burgman has a a big, scooter design for the Indian youth. It has LED headlamps and tail lamps, an all digital LCD display.
Suzuki unveils the new Burgman Street scooter, GSX s750 and Suzuki Intruder with the fuel injected 150cc motor from the Gixxer
Suzuki plans to introduce several new products every year
Suzuki Gixxer is the company's star performer. The company is clicking a YOY growth of 40 percent
Suzuki believes premium products add value for the customers
Suzuki's product safety is to offer a mix of premium and performance
India is one of Suzuki's largest market
Scooter sales are increasing, faster than motorcycles
Suzuki says 33 percent Indians prefer to travel by a two-wheelers
We are now at the Suzuki stall at the Auto Expo 2018! Here are all the live updates