Auto Expo 2018: Experiences that stood out at the expo
Yamaha Freestyle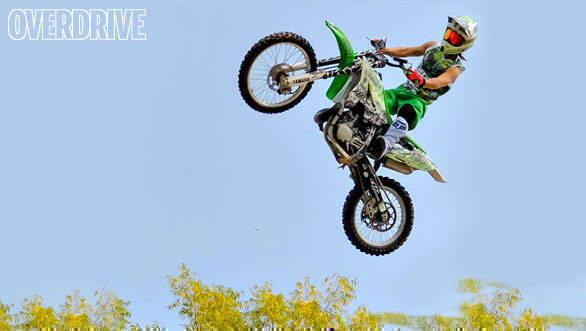 Freestyle MotoCross is a spectacular display of what people can do with motorcycles. Yamaha India flew down a talented bunch to the Auto Expo 2018 and they enthralled the crowds with some death defying stunts. Freestyle MX is a sport where riders jump across ramps and perform mid-air stunts. Some daredevils also let go of the bike, mid-air and grab the handlebar just before touchdown. While there may be many Freestyle MX videos on YouTube, nothing beats the experience of watching it front of your eyes. Be sure catch the riders in action at the Yamaha zone, outside the halls.
Honda Safety campaign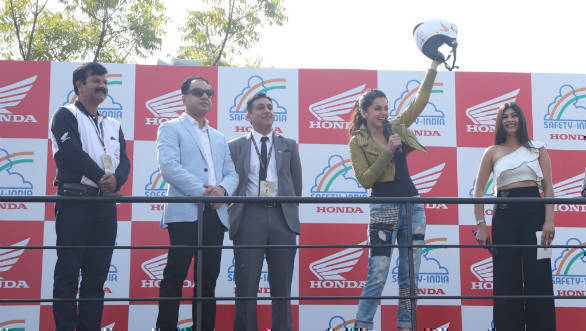 Honda Two Wheelers India launched a new safety campaign, Helmet On Life On, to promote the usage of helmets in India. Nearly 18 million two-wheelers are introduced on Indian roads every year, which indicates the importance of adoption of helmets. The company also a conducted safe riding school where riders were taught the basics of riding a motorcycle as well as observing speed limits and understanding road signs.
Swift unveil sequence
There are car launches and then there's the Maruti Suzuki Swift launch at the Auto Expo 2018. While we are used to see somebody drive the car onto the stage, usually after the giant LED screen splits in order to make way for the car; the Swift made a vertical entry onto the stage. Yes, you read that right. The car was anchored to a platform that held the car vertically and rolled onto the stage. Once on it, the platform lowered to a horizontal position. This style of revealing a car was unexpected and is sure to remain as one of the most unique car launches in the history books.
Hyundai Robot dance
We are all aware that mass market cars are made with the help of robots that are programmed to carry out tasks such as welding, painting, fixing the windscreen etc. Hyundai decided to give these unsung heroes a place to showcase their abilities at their pavillion. The robot arms were placed next to the bodyshell of a Hyundai Verna. We've seen these robots at work, when we visited the Hyundai factory in Tamil Nadu, a few months ago. At the Expo, these robot arms would break into a gig, dancing to the tunes of popular Bollywood numbers such as Jai Ho from the movie Slumdog Millionaire.
Virtual reality and other experiences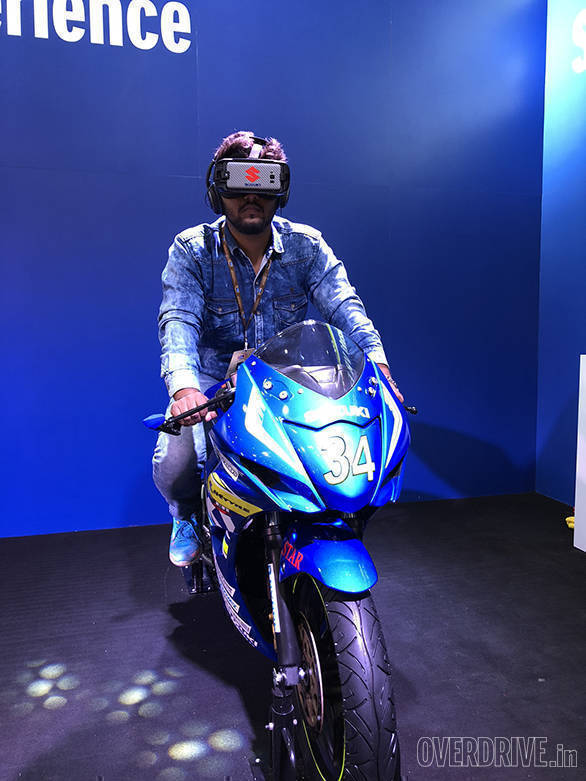 Manufacturers such as Suzuki Motorcycles, TVS and many more has set up virtual reality sections where people got a chance to ride motorcycles, in the virtual world off-course. Hyundai India, besides displaying the i20 WRC car also set up a proper WRC simulator to give show goers a chance experience the thrill of piloting a WRC car.
Toyota India had set up a safe driving simulator that taught drivers the art of driving safely, while watching out for pedestrians crossing the road or cars changing lanes suddenly without indicating.
Price (Ex-Delhi)
Starts Rs 9.31 Lakhs
Price (Ex-Delhi)
Starts Rs 4.99 Lakhs