Auto Expo 2014 Toyota lineup: Corolla, Etios Cross and 86
Toyota will have a strong stand this time around at the expo. The company will be showcasing its new Corolla. The Corolla may have been the best selling nameplate in the world, however in India it hasn't exactly been a cash cow for its maker. More often than not, the more mature audiences were the ones going in for the Corolla in India while the youth preferred cars that are more eye catching.  Thankfully, the new Corolla bears no resemblance to the previous car, and with its more youthful appearance it should do the trick for TKM.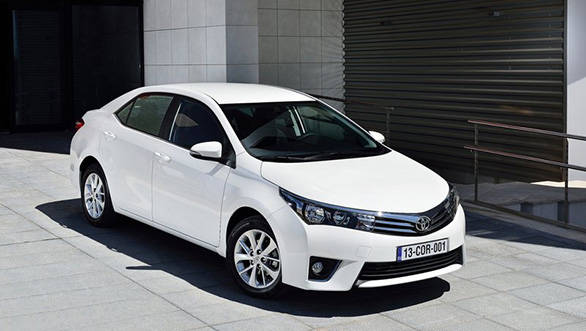 2014 Toyota Corolla
The new car while having a new face with three chrome slats as the grille is sufficiently modern. However, the bonnet for example harks back to the conservative approach that Toyota is known for. The Euro-spec Corolla has an all-black interior with a driver-centric approach but Toyota could change those to beige for our market. A new touch screen infotainment system and even more space at the back are other highlights. Toyota will offer the new Corolla in India with the same 140PS 1.8-litre petrol and 88PS 1.4 diesel engines with manual and auto transmissions.
2014 Toyota Etios Cross
Toyota is also jumping on the crossover hatch bandwagon with its Etios Cross. Essentially a Liva hatchback, the Etios Cross will have beefier looking bumpers, side plastic claddings, roof rails and a jacked-up height. It will square off against the Volkswagen Cross Polo.
Other than this, all the cars from Toyota's current portfolio in India will be on display including the recently facelifted Innova. As a special treat Toyota will be showing the 86 although we can't see the logic behind this given that the production GT-86 is already on sale overseas.