Auto Expo 2014: Mahindra XUV 500 hybrid showcased
Mahindra had showcased their intentions of moving onto alternative fuel technologies with the e2o and electric Verito at the Auto Expo 2012. The Indian manufacturer's latest offering now is the XUV500 hybrid.
With this, the company has ventured in to mass production of SUVs based on its hybrid electric technology systems.
The XUV500 hybrid provides a clean transportation option for urban commute. Mahindra claims that it gives 18 per cent higher fuel efficiency than its  and it is also the first manual diesel hybrid in the world.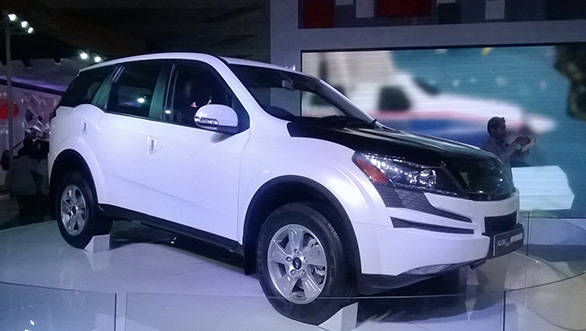 This vehicle makes use of technologies like permanent magnet synchronous motor and Lithium Ion battery to aid fossil fuel vehicle propulsion.
The electric motor assists the engine while accelerating at low speeds. Regenerative braking technology ensures electricity production while braking and this is used to charge the car's battery.
All these features working in tandem makes the XUV500 hybrid give better fuel economy and performance with a light environment footprint.
Related Stories