Auto Expo 2014: Bajaj RE60 and U-Car concept images and details
Bajaj at Auto Expo 2014 took everyone by surprise by unveiling two new motorcycles the Pulsar CS400 and the SS400. You can read the full story here. But in addition to the two bikes, Bajaj showcased the RE60 quadricycle and a striking concept based on it.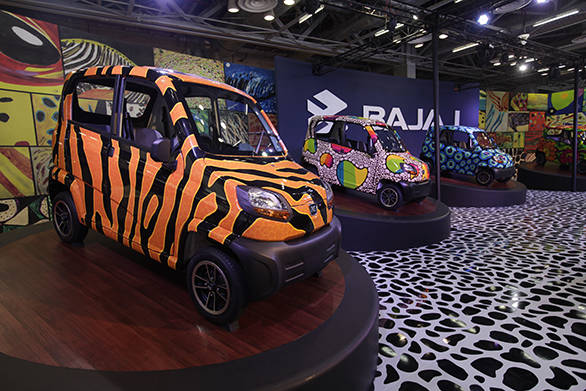 The RE60 features a 216cc, liquid-cooled 4-valve triple spark engine. Fuelling is handled by a fuel injector while the transmission is a 5-speed manual gearbox.
The RE60 will be offered in petrol, CNG or LPG options. Bajaj claims a 37kmpl fuel efficiency. Several RE60s with colourful paint schemes were also showcased at Bajaj's pavilion.
U-Car
However, another surprising exhibit by Bajaj was a four-wheeled concept based on the RE60, the U-Car. The four wheeler concept is the closest Bajaj has been to building something that looks like a car.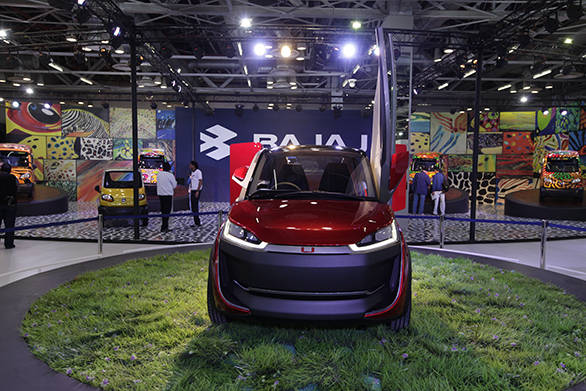 The U-Car gets a 4-valve, triple spark, fuel-injected liquid-cooled petrol engine with an automatic transmission. Bajaj has however denied that it has intentions of entering the highly competitive four-wheeler passenger vehicle segment.
Bajaj says that it has put the U-Car on display at the Auto Expo to take feedback on whether or not to put the concept to production.