Audi system will help drivers in the US to find parking spots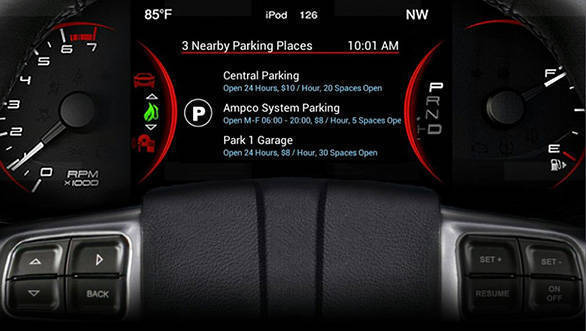 Audi connect parking assist
Audi is adding a feature to its cars that will let drivers locate empty off-street parking spots.
Audi's system will come from Inrix, already a major supplier of navigation information to automakers. The parking system will show tariffs and guide drivers to any of 18,000 parking garages and parking lots across the United States. Audi says the system, demonstrated last week at a conference in Detroit, will not only come with new Audis, but can be custom fitted into 100,000 Audis in the U.S. already on the road.
Bryan Mistele, president and CEO of INRIX, said the new service is as easy to update as a smartphone and also helps to address traffic congestion. "With drivers looking for parking accounting for up to a third of all traffic in our cities, INRIX Park demonstrates how new data driven services can help drivers save time and frustration on the road," Mistele said.
Drivers can expect to see more parking information on the dash and on their smart phones in the future. Inrix already provides live traffic and other information to major automakers including BMW, Ford, and Toyota. It is expected some of these companies will follow Audi. Mixing traffic info with live parking statistics and driving directions could be a winning blend.
"Helping to ease the challenges that Audi drivers face in their daily drives is the core mission of the Audi connect suite of connected car services," said Filip Brabec, director of Product Management, Audi of America. "By offering the ability to easily navigate to the best parking spot available for their vehicle, Audi has further simplified and improved the ownership experience."