Audi Q7 SUV and A4 Lifestyle Edition launched in India
German car manufacturer Audi has launched the Lifestyle Editions of its popular offerings, the Q7 and the A4 in India. Audi mentions that the Lifestyle Edition Q7 comes equipped with host of new features like the rear seat entertainment systems, espresso mobil and entry LED Lights along with  side running boards. The Lifestyle Edition of the A4 premium sedan gets new smoked LED taillights and a tailgate spoiler. Audi has priced the Q7 at Rs 75.82 lakh while the A4 Lifestyle Edition is available at Rs 43.09 lakh respectively.
"The successful feedback and strong demand from our customers for our recently launched Audi A6 Lifestyle Edition has inspired us to introduce the popular Audi models - the Audi Q7 and the Audi A4 Lifestyle Edition in India," said Mr. Rahil Ansari, Head, Audi India. "The Audi Q7 has been leading the way for the luxury SUV segment in India and continues to be a popular choice VIPs, trend setters, influencers and in particular leading industrialists. The Audi A4 has been the best-selling model in the Audi A range since its market introduction and is now even more attractive. With the launch of the Audi Q7 and the Audi A4 Lifestyle Edition, we are now offering our customers added exclusivity with great features and innovative accessories in the most sought after Audi models in India,", he further added.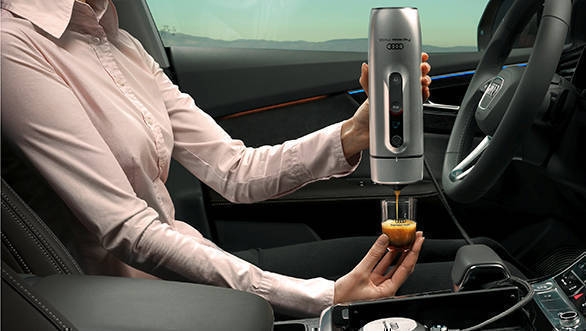 Audi states that twin screen rear seat entertainment in the Audi Q7 and the Audi A4 Lifestyle Edition is equipped with free smartphone application called the RSE remote which comes with Apple CarPlay and Google Android Auto connectivity options. The entertainment system makes use of a large infotainment screen with an internal memory of 16GB. The entry LED lights is basically the projection of quattro and Audi logos, that is being offered in both the Audi Q7 Lifestyle Edition and the Audi A4 Lifestyle Edition respectively.
"Customer delight is at the core of Audi strategy in India, be it offering our world class products to the discerning customer or impeccable aftersales services. Creating additional touchpoints for delivering service is a clear activity and commitment towards customer centricity as we go to where the market and where customers require us to be. Our Workshop First strategy has already seen the inauguration of Audi Service Vijayawada recently," added Ansari.
Also see, 
Audi begins 'Workshop First' strategy with Vijaywada service centre
Auto Shanghai 2019: Audi AI:ME electric hatchback details revealed
Audi's new 2-litre race engine makes 610PS!
2019 Geneva Motor Show: Audi Q4 e-tron concept grows the German's EV tribe
2019 Geneva Motor Show: Plug-in hybrid Audi Q5, A6, A7 and A8 revealed
Price (Ex-Delhi)
Starts Rs 70.12 Lakhs
Price (Ex-Delhi)
Starts Rs 42.34 Lakhs
Price (Ex-Delhi)
Starts Rs 54.42 Lakhs
Price (Ex-Delhi)
Starts Rs 53.25 Lakhs