Audi India hikes car prices by up to 4%, blames the falling rupee
Audi India today announced up to 4 per cent increase in price of its model range in India. The German automaker has blamed the falling rupee for the price rise.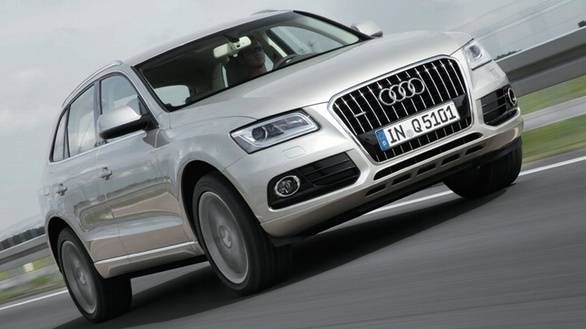 The Audi is set to cost Rs 1,52,000 more
As per the new rates applicable from July 15, the Audi Q5 will come at a premium of Rs 1,52,000, the Audi A6 of Rs 1,80,000 and the Audi R8 of Rs 4,42,000.
The Audi model range in India includes the Audi A4, Audi A6, special edition Audi A6, Audi A7 Sportback, Audi A8L, Audi Q3, new Audi Q5, Audi Q7, Audi S4, new Audi RS5 Coupé, Audi TT Coupé, as well as the new Audi R8, Audi R8 Spyder and 2014 Audi R8 V10 Plus available across the country. Audi is set to launch the S6 on July 12.
"The overall market scenario is challenging. The depreciating rupee and rise in input cost have made us re-evaluate our pricing strategy in India and increase the prices of the entire range. However, we are offering the customers customised and innovative finance options from Audi Finance which will make their purchase more attractive," said Michael Perschke, Head, Audi India.
The luxury carmaker registered a total sale of 750 units in June 2013, a growth of 4 percent over the same period last year (June 2012: 718 units). For the period January to June 2013, the brand grew by 21 percent, delivering 4,846 units as compared to 4,000 units during January to June 2012.
Price (Ex-Delhi)
Starts Rs 42.34 Lakhs
Price (Ex-Delhi)
Starts Rs 54.42 Lakhs
Price (Ex-Delhi)
Starts Rs 1.56 Crore
Price (Ex-Delhi)
Starts Rs 32.48 Lakhs
Price (Ex-Delhi)
Starts Rs 58.93 Lakhs
Price (Ex-Delhi)
Starts Rs 70.12 Lakhs
Price (Ex-Delhi)
Starts Rs 2.55 Crore
Price (Ex-Delhi)
Starts Rs 63.12 Lakhs