Audi India aiming for 15 per cent sales from EVs by 2025
Along the sidelines of the India launch of the Audi e-tron GT and RS e-tron GT, the German luxury carmaker gave us some insights on how EVs will play a major role in the company's India strategy going forward. Audi India is aiming for electric vehicles to account for 15 per cent of its sales numbers in the country by 2025.
Audi India top-down EV strategy
To achieve the high volumes needed to reach this target, Audi India will follow a top-down strategy with its EV launches going forward. The company already has the widest EV model range in the country with the Audi e-tron 50, e-tron 55 and the e-tron 55 Sportback SUVs on sale, alongside the two variants of the flagship GT. We think the Audi Q4 e-tron available globally will play a major role in this expansion, given its more approachable price point and numerous battery options. Other EVs in the pipeline globally like the Audi A6 e-tron should play a significant role in achieving these targets as well.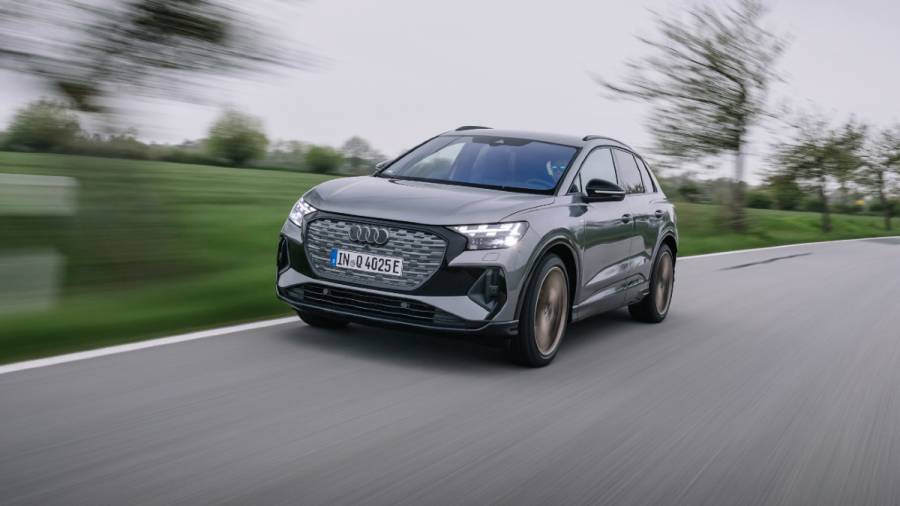 Audi India EV infrastructure
Much like other carmakers introducing EVs in India, Audi India has set up 22kW chargers at its dealerships across the country which will be available to all electric car users. Starting off from here, Audi is looking to set up over 100 chargers across the country. This will be through 50 kW fast chargers at its dealerships as well as chargers installed at Volkswagen and Skoda dealerships across India. The company also offers an app to all EV owners to locate these chargers.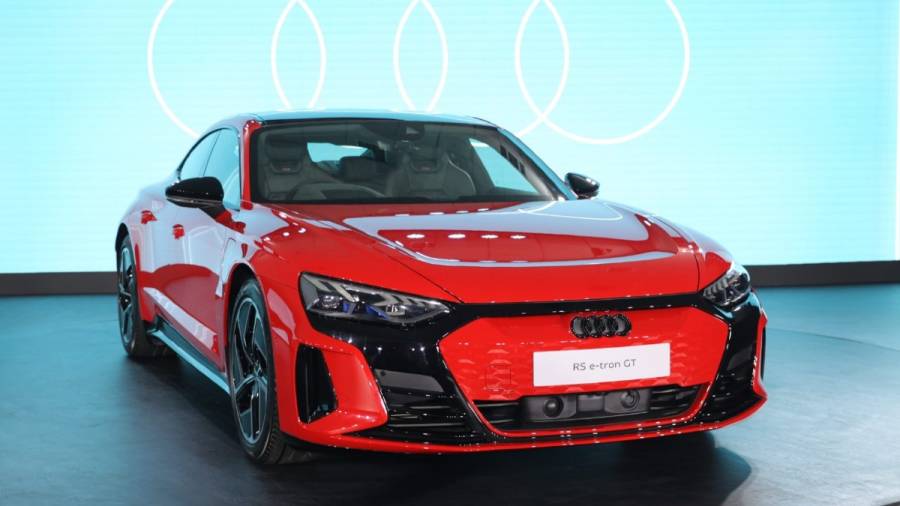 Audi India's EV import duty stance
With Tesla's call for lowered import duties for luxury EVs, other luxury carmakers have voiced similar requests. Import duties on luxury EVs are still at the same level as combustion-engined cars and while the 5 per cent GST and state-level incentives like the registration fee waiver have made luxury EVs more approachable, Audi India is of the opinion that lowered imprt duties are necessary for this technology to become more favourable to buyers. The company thinks a short-term waiver or reduction of these duties over a three to five year period will help volumes reach a sustainable level for further growth and investment into this segment of the luxury market.
The writer of this story can be reached @Tuhin3112Guha on Twitter and @tuhinguha on Instagram
Also read,
Audi India launch the e-tron GT and RS e-tron GT from Rs 1.79 crore onwards
2021 Audi e-tron 55 road test review
Price (Ex-Delhi)
Starts Rs 54.42 Lakhs
Price (Ex-Delhi)
Starts Rs 99.99 Lakhs