Audi AG inaugurates new factory in Mexico
Audi AG has announced that its new factory in Mexico is fully functional. The all-new Audi Q5 will be manufactured at this factory located in San Jose Chiapa in Mexico's federal state of Puebla. The second-generation Q5 was unveiled at the 2016 Paris Motor Show and will go on sale across Europe in January 2017. The Mexican factory has been set up with an investment of over one billion euros. It was built in three and a half years and is spread over a 988 acre area.
This is the company's first factory in North America. In an official release, the carmaker has stated that the Mexico plant has an annual production capacity of 150,000 SUV units. It also says that by the end of this year around 4,200 jobs will be created at Audi Mexico.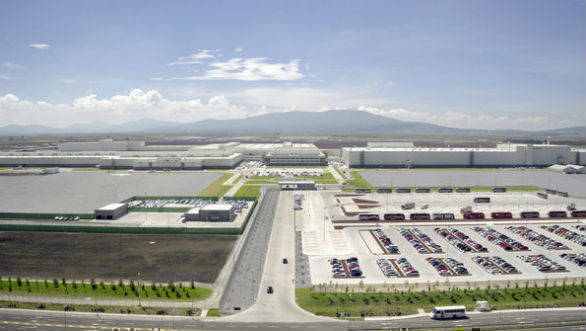 Currently, Mexico has 12 free-trade agreements with over 50 countries and is a manufacturing hub for automobiles and automotive components. So, it offered the ideal economic conditions for Audi to set up a manufacturing unit. Adjacent to the factory, a supplier park has been setup where seven suppliers and logistic providers have also begun operations. The carmaker says that more than 70 per cent of the parts for the all-new Q5 are being sourced from the U.S., Canada and Mexico. More than 100 companies have already begun supplying parts for the new Audi Q5 from their locations in Mexico.
Price (Ex-Delhi)
Starts Rs 58.93 Lakhs