Ather Dot - new home charging device from the manufacturer for Ather 450
A new home charging device called the Ather Dot is available with the purchase of a new Ather 450 electric scooter. The cost of the charger is included in the final on-road price Bengaluru and Chennai, however, the installation will cost Rs 1,800 (including GST). If the customers want to consult their own local electricians for installing the charger, Ather will ship the charger to the customer prior to the delivery oft heir Ather 450.
Customers in Chennai will get the charger along with the purchase of their scooter while the customer in Bengaluru will have to wait until after October 2019 for the Ather Dot charging device.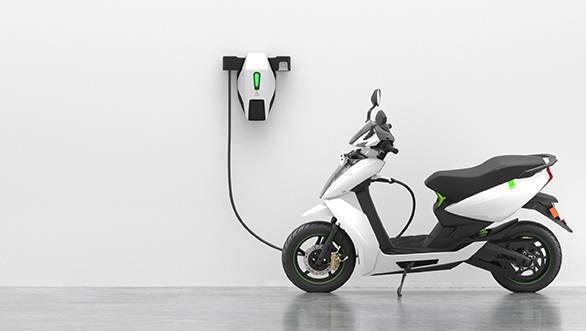 The device is exclusive to Ather scooters and comes equipped with features like auto-cut off. The charger can be operated via Ather's smartphone application. With the Ather Dot, the charging time for Ather 450 changes to 4.5 hours and for up to 80 per cent while a full charge will now take 5 hours and 15 mins.
The prices for the Ather 450 are Rs 1.13 lakh in Banglore and Rs 1.22 lakh in Chennai. The aforementioned prices are on-road prices for the respective cities. The price revision took place post the revision of GST on EVs earlier this month.
Also Read,
Ather drops prices of 450 and 340 – courtesy GST revision and FAME-II subsidy