Ather 450X electric scooter launched in India with prices starting at Rs 1.35 lakh ex-showroom
Ather recently launched the electric scooter 450X in India. Along with the launch, Ather also announced its entry into four more cities Ahmedabad, Kochi, Coimbatore and Kolkata apart from the current showrooms in Bangalore and Chennai. Following the launch event, Ather has received thousands of pre-bookings from across the country including Ahmedabad, Kochi, Coimbatore and Kolkata. Ather will provide charging infrastructure in all the four new cities along with a home charger, Ather Dot to the owners to charge their scooters at home. Ather 450X is available in a choice of two models- 450x Plus at Rs 1.35 lakh ex-showroom and 450x Pro at Rs 1.45 lakh ex-showroom.
Ather 450X is an electric scooter powered by 6 kW permanent magnet motor supported by a 2.9 kWh lithium-ion battery pack, with a claim of 0-40 kmph in 3.3 sec. The scooter comes in four driving modes- Eco, Ride, Sport and Warp mode with a real-life range of 85 km as claimed by the company along with a maximum range of 116 km in ideal riding conditions. Compared to the earlier model, the 450X will charge 50% faster at 1.5km per minute. Ather 450X is available in a choice of three new colours- Grey, Green and White.
Other features of the scooter include a 7-inch touchscreen dashboard with 4G sim card and Bluetooth connectivity. Ather also provides in-app features such as ride statistics, charging status, push navigation and live location with vehicle state tracking, voice assistant and welcome lights. Ather 450X can be pre-booked with a token amount of Rs 2500 (fully refundable) via the company's website.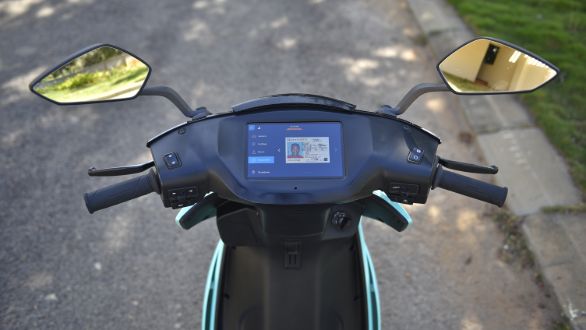 Tarun Mehta, CEO and Co-founder Ather Energy, said "There's been an amazing response for the Ather 450X across the country. We have been receiving pre-orders from not just the major metros but also several Tier II & III cities. Similarly, there have been more than 2000 requests for retail partnerships. By the end of this year, we will be present in ten cities and will continue to scale up to more than 30 cities by 2023."