At Rs 121 crore, the Pagani Zonda HP Barchetta is more expensive than the Rolls-Royce Sweptail
The Pagani Zonda HP Barchetta is special. You know that because it carries the initials of its creator, Horacio Pagani in its name - something no other Zonda has. It is also deliberately impractical, with a permanent roofless layout and cropped wraparound windshield. There will only ever be three HP Barchettas made, one of which Horacio will keep for himself and the other two already called for. But these are all plain facts until you see the price. Rs 121 crore approximately (15 million euros). No decimal error, this. For the record, the recent one-off Rolls-Royce Sweptail is priced at around Rs 89 crore.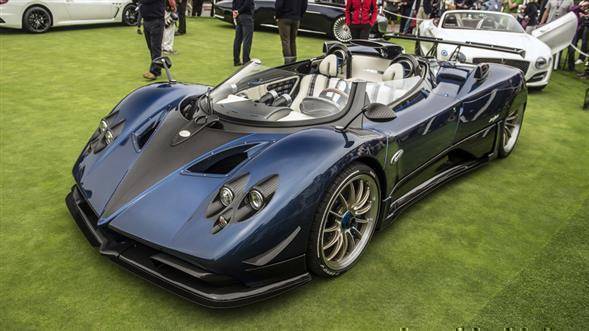 The boutique hypercar maker had shown off the Pagani Zonda HP Barchetta. one of its rarest cars to be ever made, during the Monterey Car Week at Pebble Beach, California in August 2017. The Barchetta was designed to celebrate the 60th birthday of the brand's creator Horacio Pagani by him and his team.
The HP Barchetta is based on the popular mid-engined Pagani Zonda hypercar that was first created 19 years ago, and the HP Barchetta on display here is one of only three to ever be built. It had led a rally of other Paganis from company's UK headquarters in London to the recent Goodwood Festival of Speed.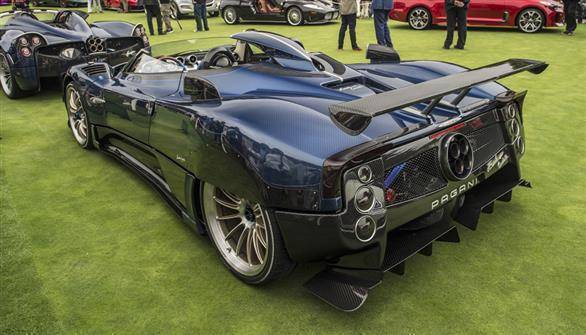 Even bigger news is that this once-poster-car for many youngsters who grew up in the late 1990s may cease to be produced after these three Barchettas are made and delivered. Pagani had replaced the Zonda with the Huayra in 2011, and even the latter had already ended its limited 100-car production run by 2015.
The Pagani Zonda HP Barchetta is created by the Uno-di-Uno (one of one) division, a team of specialists that create one-off and extremely rare customised cars that exceed even the Zonda's and Huayra's already high-quality standards. It reflects the Zonda that Horacio wanted for himself.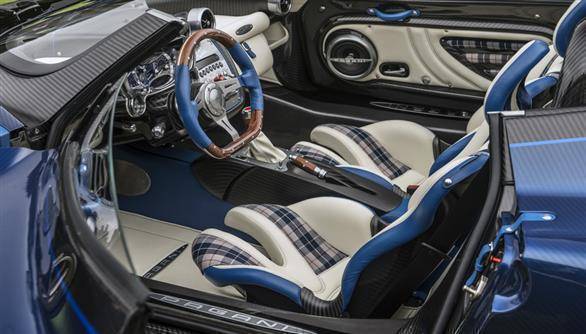 The roofless design is absolutely bonkers as it has no option for an attachable or convertible soft or hard-top. Among the noteworthy design elements is a cropped windshield, carbon-titanium composite components from the Huayra and contrasting wheels wherein those on the left side are silver, while those on the right are blue. The rear wheels also get small fairings that cover a third of the wheel well.
Seats in the Barchetta's cabin feature ivory leather with tartan elements and blue leather highlights. The steering wheel is also trimmed in blue leather and wood as an homage to vintage racing cars. The Pagani Zonda HP Barchetta is powered by a 7.3-litre Mercedes-AMG M120 V12 engine, mated to a six-speed manual transmission.
Related Stories