Aston Martin's TM-01 V6 to be its most powerful engine
Emissions and ecological concerns are killing the old-school big engines and just like the V12s, the V8s are going to be next in line. Well, Aston has already begun developing their own turbocharged hybrid V6 engine called the TM-01. The 3.0-litre turbocharged V6 has already taken form as shown in a video released by Aston Martin last month and is expected to be the most powerful motor in the Aston Martin range.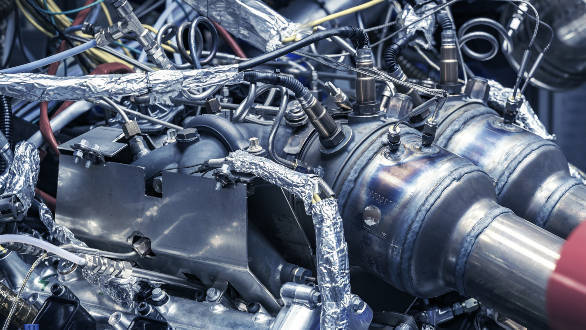 While rumours have pegged the power delivery at 1,000PS, Aston Martin has said that the numbers will be revealed closer to its debut. Speaking about debut, this V6, with the turbochargers fitted inside the banks of the V6, will power the Valhalla supercar that has been scheduled for 2022. Also, Aston hasn't divulged details about the hybrid part, but looking at the future trends, a 48V mild hybrid would not be enough to make it the most powerful Aston engine. Electric motors will have to play an integral part but we will have to wait for further details to know how.
With the engine construction seemingly complete from the video, Aston will now start testing the powertrain as it is expected to be almost a direct fit to the existing mountings and gearbox options. It is also said that the V6 will replace the AMG V8 across the range and will also power the upcoming DBX crossover SUV along with the Vantage and also probably the DB11.