Aston Martin Vantage V12 makes one final return
Aston Martin has brought its legendary V12 Vantage for the final time to the Geneva Motor Show. The 2022 Aston Martin Vantage has the same twin-turbo 5.2-litre V12 engine as the previous model, but this time with more power and agility.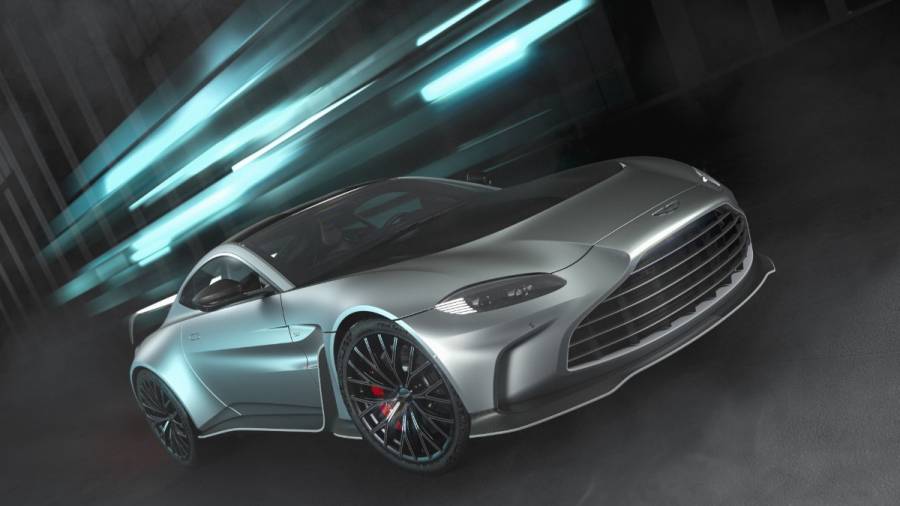 The new Aston Martin V12 Vantage has a carbon fibre front bumper, clamshell bonnet, front fenders and side sills, composite rear bumper, lightweight batteries, and a distinctive centre-mounted twin-exit exhaust system, similar to the normal V8-powered variant. The new sports vehicle also has 21-inch alloy wheels and is 40mm wider than the basic model.
Production of the 2022 V12 Aston Martin will be restricted to only 333 cars, making it extremely exclusive.
The final version of the Aston Martin V12 Vantage has been retuned to produce 700PS of peak power and 752 Nm of torque. The engine is mated to a ZF 8-speed automatic transmission. The V12 engine is said to accelerate the Vantage from 0 to 100 kmph in 3.4 seconds, with a peak speed of 321 kmph. A mechanical limited-slip differential is also installed at the back of the vehicle.
The V12 Vantage also has a massive rear wing spoiler and diffuser for downforce, which, according to Aston Martin, adds 204kg to the car when it reaches its top speed. To satisfy global emission standards, the new V12 engine has cylinder deactivation, idle stop/start, high 9.3:1 compression, and completely catalysed exhausts.
Comfort features include electrically controlled and heated seats, dual-zone temperature control, and Alcantara upholstery on the 2022 V12 Vantage. It also boasts an 8-inch infotainment screen that can be linked with Aston Martin's premium music system and has Apple device integration.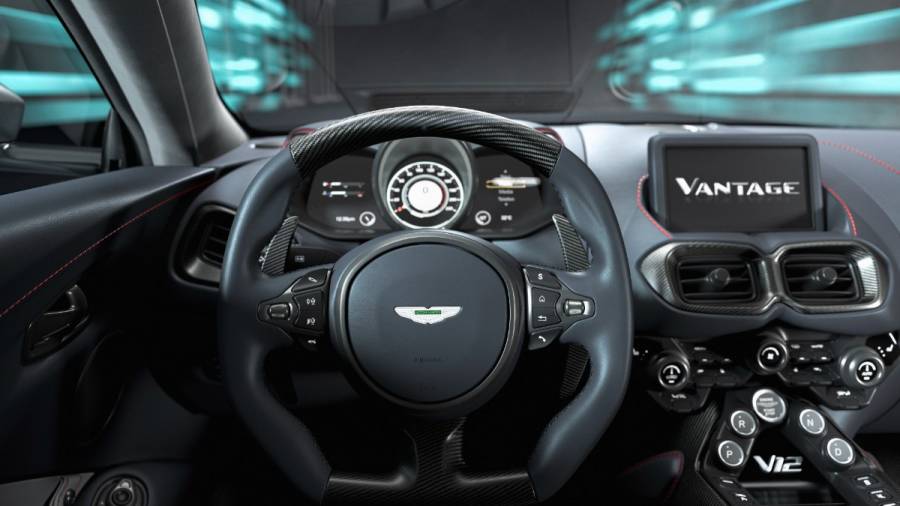 Marco Mattiacci, Aston Martin Global Chief Brand and Commercial Office said "At Aston Martin we build cars, but we sell dreams. That is the magic of this brand. Only a select number of customers around the world can buy the V12 Vantage, yet like all our iconic models, its significance extends far beyond its exclusivity. What's more, such is the level of bespoke personalisation available via Q by Aston Martin even a car as rare as the V12 Vantage can be made to a specification completely unique to its owner".
Also Read:
Aston Martin introduce the DBX707 with claims that it is the fastest SUV in the world
Aston Martin plans to electrify 90 per cent of line-up by 2030
Plug-in hybrid V8 Aston Martin Valhalla supercar revealed in production form