Aston Martin Lagonda commences testing in the Middle East
Aston Martin has just shipped a Lagonda super saloon to Oman for testing in the region. For those of you who are unaware, Aston Martin revived the Lagonda name plate back in 2009 with a rather poorly received SUV concept. The company soon scrapped the idea of building an SUV and decided that a super saloon based on the already very high-end four-door Rapide was the way to go. This vehicle is being built exclusively for Aston Martin's large clientele in the Middle East.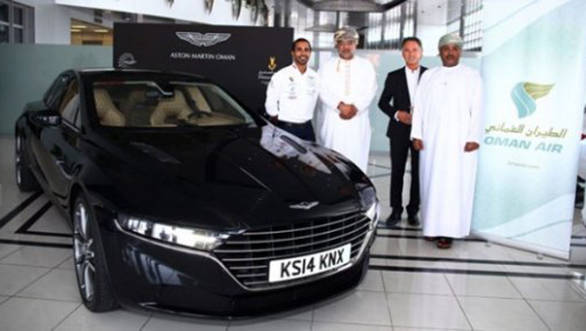 Aston has now tied up with Oman Air to ship a test car for summer testing. Oman has a brilliant network of roads that includes arrow straight desert roads and surprisingly, mountain roads that twist their way towards the ocean. This makes it a perfect test platform for high temperature testing.
The Lagonda saloon features a rather different styling direction from today's Aston Martins. The design is more squared off and angular and could be the next design direction for future vehicles from Aston Martin. For now though, we won't be seeing much of the design considering that the car will be built in very small numbers and will be sold only to customers who Aston deem fit for ownership.