Aston Martin and LeEco collaborate for RapidE electric production model
Aston Martin and LeEco, a technology and solutions brand based in China, have signed a Memorandum of Understanding (MOU) to create a production version of the Aston Martin RapidE electric vehicle concept. This tie-up is believed to develop next generation electric vehicles in partnership with Faraday Future.
Both the companies have already worked together on the new Rapide S that incorporated the Letv Internet of the Vehicle (IOV) system. This was revealed in January 2016. The new MoU extends the partnership to develop low-emission vehicle technology.
The Letv infotainment system gets a touchscreen system that can be operated by face recognition, voice recognition and gesture control. In addition, it has a content library that offers one lakh episodes and five thousand films. The system also activates an impact alert in case of an accident. The Leauto care mobile application helps monitor battery condition and check start up brake and AC system. It is an open source platform to make it flexible to launch new applications by developers.
"Signing of this MOU has ushered a new phase of the collaboration between Aston Martin and LeEco. LeEco's SEE plan is dedicated to build electric, smart, connected and socialized cars. We have been targeting the highest standard in the auto industry in terms of design, R&D and manufacturing of our electric cars," said Ding Lei, co-founder and global vice chairman, LeEco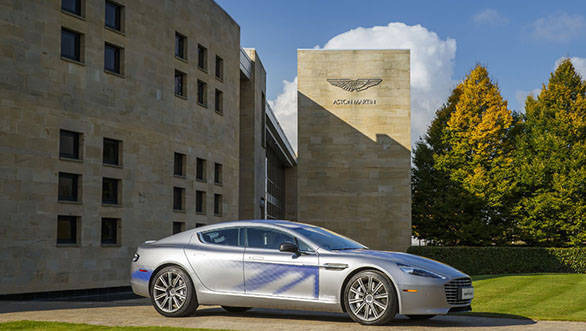 "Aston Martin is dedicated to develop a range of low- and zero-emission cars.  We have been encouraged by the project speed and technical depth shown by Letv in the development of the RapidE concept towards full production. Bringing the RapidE to market by 2018 is an important milestone for both companies," said Andy Palmer, CEO, Aston Martin