Asian Karting: Shahan retains lead of the championship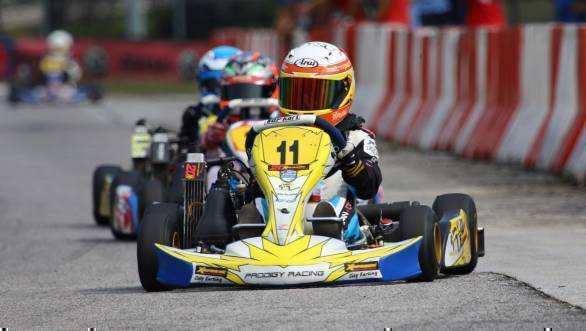 Now that Shahan Ali Mohsin is all set to compete in the Euro Rotax Finale, we think it's time to give you a quick update about what he has been up to in the Asian Karting Championship. Shahan has now moved into the lead of the Micro Max Championship standings for the 2016 season, warding off his main championship rivals at the fifth round of the championship.
But the weekend at the Elite Speedway wasn't all easy for Shahan and the Top Kart team. They needed to work hard to find the right engine and chassis setup for the weekend, but it was evident that Shahan was suffering due to a lack of power. This meant that he wasn't able to deliver his best initially at the Speedway Plus circuit.
Nonetheless, Shahan managed to put up a good fight during qualifying, managing to get third place on the grid. He then managed to put in a decent performance in the heats, finishing fourth in both races. Shahan then finished fourth in the pre-final race and fifth in the final race. However, that was enough to ensure that he retained his lead in the championship by five points.
"It was one of the toughest weekends we've had as the tension is building up with the season coming to a close and the pressure is on to hold on to the championship advantage. We struggled all weekend with outright pace so it was the best we could do given the circumstances", the young racer said.