Asian Karting: Fourth place for Shahan after tough weekend at Sepang
Shahan Ali Mohsin finished fourth at the final race of the Round 4 of the 2016 Asia Max Karting Championship at Sepang
Shahan Ali Mohsin capped off a tough weekend at the Sepang round of the 2016 Asia Max Karting Championship with a strong fourth-place finish at the final race.
The weekend began with some issues, as the Top Kart team that Shahan races for wasn't able to find the ideal setup for his kart. After a fair number of permutations and combinations had been experimented with, Shahan managed to get second place during qualifying. The gap to the frontrunners was two-tenths of a second, which meant Shahan started the heats in fourth place.
While he managed to hold on to fourth in both heats, things got tricky during the pre-final race when a jammed throttle cable dashed his hopes of a strong finish. Though he'd made it to third place at one point in the race, loss of power saw him slip down to fifth, fight his way back to second place and eventually finish third.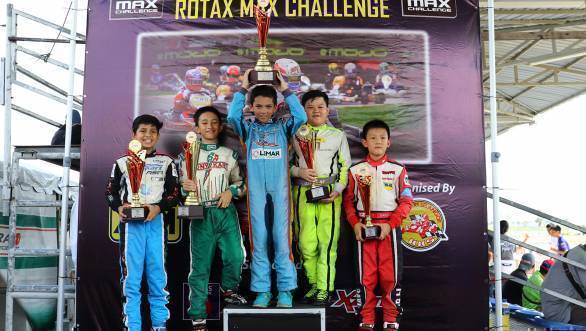 In the finals, Shahan fought hard to get a podium, but wasn't able to, given that he didn't have the pace that was required. However, despite finishing fourth in the final race, he still manages to lead the Micro Max Championship standings by five points from nearest rival Oscar NG.
Asia Max Karting Championship - Results
Round 4, Micro Max Category
1 Dylan Rogers Singapore 14:15.028
2 Amer Harris Malaysia 14:15.147
3 Oscar NG Malaysia 14:15.625
4 Shahan Ali Mohsin India 14:15.724
5 Li Hao Ran China 14:15.893