ARRC 2016: Hari Krishnan grabs second podium of season at Suzuka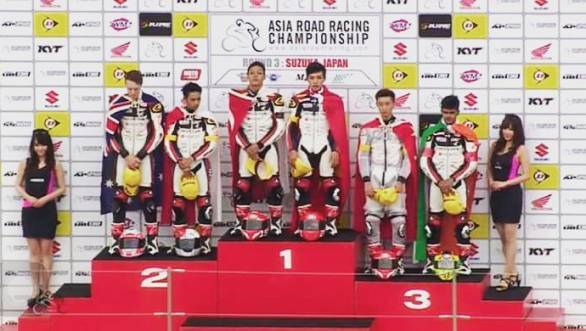 Hari Krishnan took his second international podium in as many races at the Suzuka Round of the Asia Road Racing Championship
Hari Krishnan took his maiden podium at the Asia Road Racing Championship's Asia Dream Cup at the Buriram Circuit in Thailand a few weeks ago. The Indian rider has now taken his second podium in as many races. Krishnan finished the two-hour endurance race that was held at Suzuka in third place overall, with team-mate Zhou Sheng Juh.
It wasn't an easy weekend for the duo though, with the pair only having qualified 16th. However, steady riding over the course of the two hours saw the duo move up the order and finish third in the ADC class, and eighth overall. Seji Maeda and Yoshiharu Okada won the race overall.
This also puts Hari Krishnan eighth in the championship, with a points haul of 43, ahead of the fourth round of the championship.