Ariel Atom 3.5R unveiled
Ariel, the little performance car company in Somerset, England has been putting supercars to shame for some time now. The cars they build are extremely light, built on tube chassis with no body panels whatsoever and primarily use Honda engines which have been tuned to produce maximum power.
They were responsible for the Atom 500 V8, only 25 were ever made, the car weighed only 550 kgs and like the name suggests had 500PS of power. The car will decimate the biggest of supercars and will really be in its own on a race track. Hitting 100 kmph in a mere 2.3 seconds, with a power-to-weight ratio of 912PS per tonne.
Ariel has a couple of versions of the Atom and the latest to be added to the lineup is the 3.5R. It is also their most powerful model currently on offer, weighing in at just 550kg. The output from its supercharged 2.0-litre Honda Civic Type R engine is upped to 354PS and now produces 330 Nm of torque.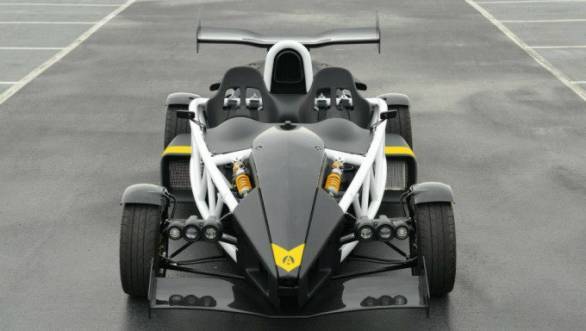 The car is built on a tube-frame chassis
No body panels and no roof. Only lightness and power
The car is equipped with a Sadev paddle shift double clutch gearbox which takes 40 milliseconds to upshift and 50 milliseconds to downshift. To put that into perspective, you can perform five speedy downshifts in one second! The car can hit 100 kmph in 2.5 seconds and can go past 160 in 6.2 seconds and will go on to a top-speed of 250 kmph. For suspension, the car has advanced Ohlins dampers and custom springs suited for either road, track or full on race applications.
Picture this. The 3.5R's power-to-weight ratio is 645PS per tonne while that of the Bugatti Veyron is 635PS per tonne. Ouch!
Price (Ex-Delhi)
Starts Rs 12 Crore
Price (Ex-Delhi)
Starts Rs 17.94 Lakhs