Are automobiles becoming soul-less machines?
The automotive business is tough. In an increasingly competitive marketplace, manufacturers are finding it hard to create profitability. High input costs, such as those involved in acquiring materials, development, production, aren't resulting in consistent profits due to new policies coming up in the future on safety, emissions and consumption. If you look closely at the market today, several cars appear to be successful but then they also die out just as quickly. Sustainability is a huge challenge for manufacturers in the current environment.
Then there is also the threat from emerging auto companies who are defying all conventional means of conducting business. How do you compete against those who believe there is nothing more to cars than a mere commute, a point-to-point solution? Electrification and autonomous cars don't need tradition. They are a new age of motoring, a fresh lump of clay that can be moulded any way a manufacturer sees fit.
One means of enhancing profits is to merge with other manufacturers. This reduces operating costs, development costs are shared, input costs are shared, components and parts will also be shared, and thus profits can be higher. Another is to sell off assets that are not contributing much and weighing the company down. In the last few months we have been seeing a lot of this taking place. Suzuki announced their intent to partner with Toyota, and General Motors sold off Opel and are now considering their options for the Indian market. Tata Motors was the most recent manufacturer to tie up with Volkswagen in a strategic alliance aimed squarely at the Indian market.
For each of them, these decisions are a means of consolidating their strengths while in others severing what is incurable. In the case of Suzuki and Toyota, the former gets access to Toyota's hybrid technology as well as safety initiatives while the latter gets to understand the small car business which they have been hopelessly failing at in a crucial market like India.
For GM discarding Opel and probably hiving off their India operations means they lose less money from divisions that are sick. GM's India operations are at an all-time low without a secure future in sight. There is no clear product strategy, their expansion plans have been put on hold and, as recently as last week, they have said they are even placing all their India investments on hold. Shaving off their European assets enables them to focus on more profitable markets and autonomous cars.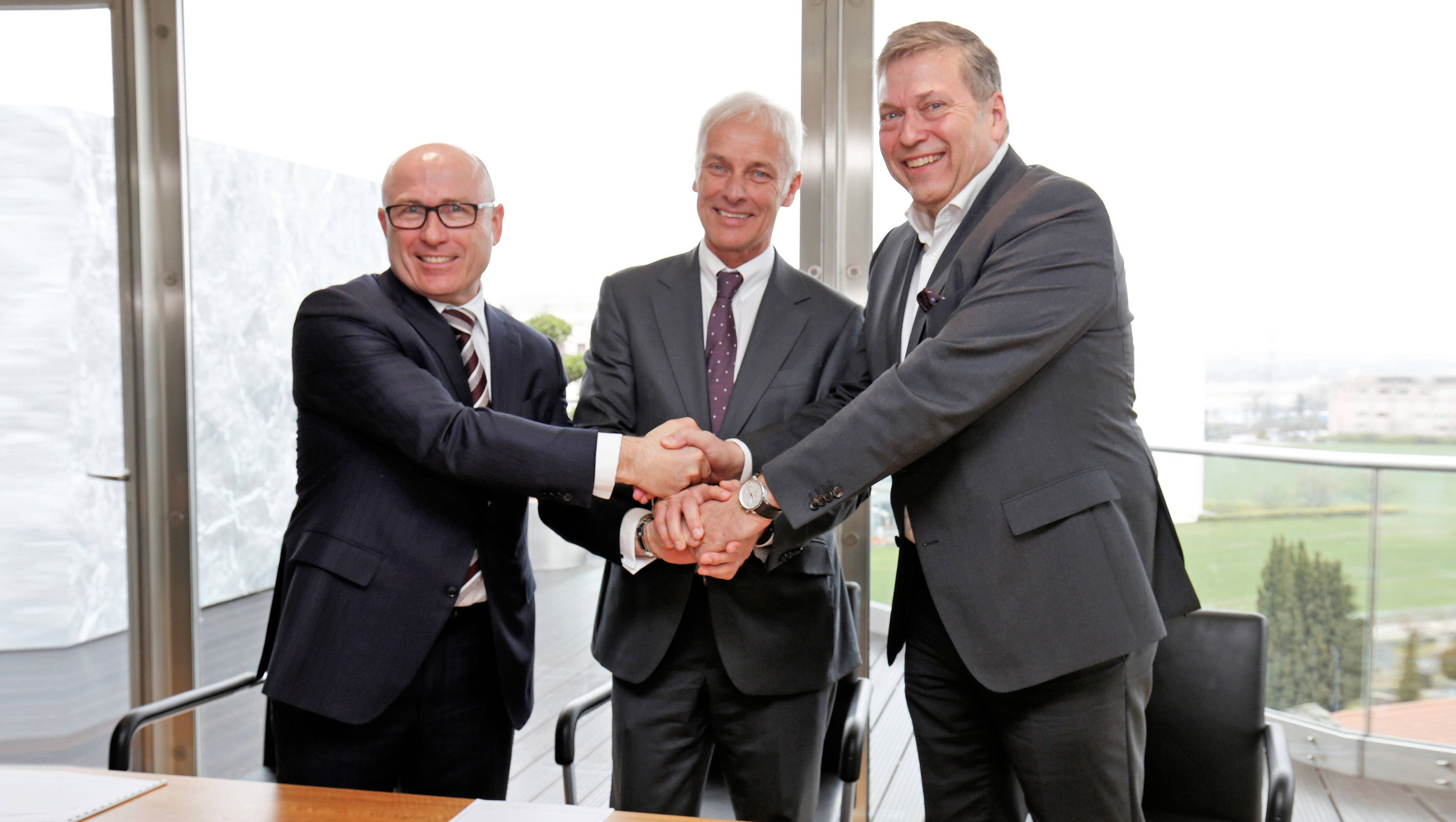 Tata Motors to jointly work with Volkswagen Group and Skoda for future products
For Tata Motors, the Volkswagen alliance gets them access to technology they will find challenging to develop in the future. Technologies like VW's MQB modular platform. Tata Motors want to reduce dependency on using several platforms. They have announced a two-platform strategy and VW could step in to help fill any other gaps. It also helps Volkswagen find a common partner with large manufacturing resources that can help both entities look at large-scale exports.
My fear in all of this is individuality. Cars still have a lot more character than photocopiers, but the automotive industry, it appears, is intent on making photocopiers. With shared platforms and commonalities, there is very little left to one's imagination. Designers will throw up silhouettes made to attract, and marketing armies will invent new terms to classify those products. But the truth of the matter is that under all that glitz what you will be driving is essentially the same as the car next to you – it just looks different.
I recently visited the Mulhouse museum and the treasure trove of cars in there – each so different in character from the others is astounding to behold. Each is a legacy of their creators, but there is one common binding theme I saw in them. Several of those cars were made for the public at large, though there were quite a few examples built exclusively for those who could afford them. And then there was another commonality, as the years advanced, certain traits began replicating themselves. It diminished those cars' appeal to the point where you simply skimped over the details and moved on. It is what is happening to automobiles today. I can't think of a single example that 50 years from now would find place in a museum. A Tesla perhaps, a Nano for sure, the M800 absolutely. But in the last decade there are hardly any mass-market cars, here in India or globally, that would find space in a museum.
It is a fantastic idea for companies to merge and find common ground that would balance out economies, but the one to lose out is the brand. Take a good look at the Fabia and the Polo, the Duster and the Terrano, the Sunny and the Scala, where one succeeded, the other failed. And don't look at these as just rebadged products; they are a classic example of platform sharing. The only places where extreme differences and character can be seen are at the very pinnacle of automobiles, where supercars and sportscars exist, and those are never going to be for the common man. We are very quickly marching towards a place where cars will be soulless machines, a simple means of commuting from point to point, what would motoring ever be like then!
For more opinion pieces from Bert, click here