APRC 2016: Farooq Ahmed certain of APRC returning to India next year
With the 2016 APRC India Rally coming to a rather successful end in Chikmagalur, there were quite a few relieved faces in the crowd. One of them of course, was that of Farooq Ahmed, the man organising the rally. He's been trying to bring the APRC to India since 2014, and after successfully running the Asia Cup 2015, he proved that the rally had potential. It was a dream-come-true moment for him to be able to bring a rally of such repute to his sleepy town of Chikmagalur, as he calls it.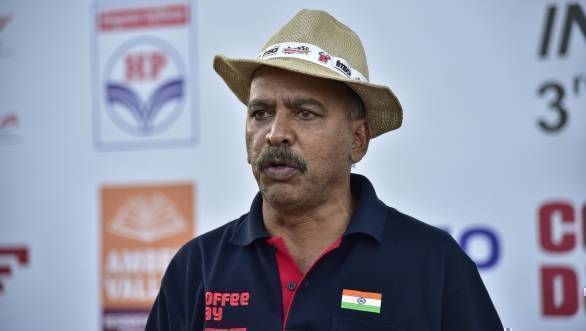 One of the biggest challenges he faced was to be able to meet APRC requirements was the total distance the drivers had to cover. However, Ahmed had a eureka moment while on a flight and figured out the ideal route through the coffee plantations. And fortunately for him, the rally's title sponsor, Coffee Day, offered everything the rally needed in one giant silver platter – the plantations to run the stages through, the hotels to accommodate the surge of people and sufficient space for a service park and park ferme.
He seemed pretty happy with how the event ran on the whole and is so certain of it coming back next year that the dates have already been blocked. Although the event had a total of 50 entries, only six belonged to the APRC class. So Ahmed hopes to bring in a total of at least 10 APRC entries next year. But he does admit that there were a few minor shortcomings with the marshalling and delays, which he says will be ironed out next year. What he also wants to do for the next APRC India rally is increase the number of stages so they don't have to repeat them. And with more stages, he also wants to bring in more support from other motorsport clubs from across the country to help with organisation.
Also from OVERDRIVE on the 2016 APRC