Anton van Zanten receives European Inventor Award
Anton van Zanten was awarded with the 2016 European Inventor Award in Lisbon, for the invention of the ESP (Electronic Stability Programme). The award was presented to Anton van Zanten by the European Patent Office (EPO) in the lifetime achievement category. The ESP was developed by a 35-member team at Bosch which was led by Anton von Zanten. ESP first appeared in 1995 on the Mercedes-Benz S600 as standard equipment.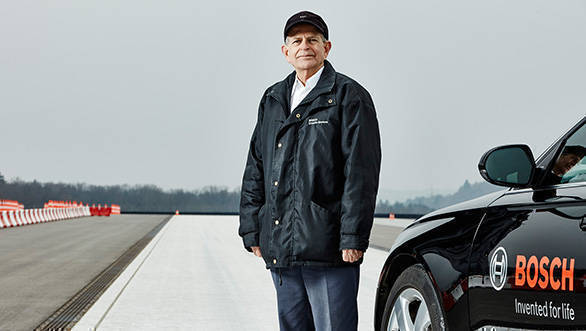 "Anton van Zanten and his engineering colleagues are the guardian angels of many drivers. The invention of ESP stands for our 'Invented for life' ethos like few others," said Volkmar Denner, chairman of management, Robert Bosch GmbH.
To date, ESP has saved more than 8,500 lives and prevented more than 2,50,000 accidents in Europe alone. ESP uses sensors which compares 25 times per second whether the car is moving in the direction the driver is steering in. When the values don't match, the ESP intervenes by cutting engine torque. If the car hasn't recovered by then, the system then brakes individual wheels to counteract the skidding. Since November 01, 2014, ESP has been a mandatory feature on all newly registered cars weighting up to 3,500kg.