An edge over your competitors
I drove the Volkswagen Ameo Cup racecar at the Kari Motor Speedway in Coimbatore recently. But this opinion piece is not about that experience, though I must say the Ameo Cup car was everything we hoped to see in a racecar and more. Good job Volkswagen and its motorsport division in India. And thank you for providing such a platform for those kids in India looking to begin a career in motorsport.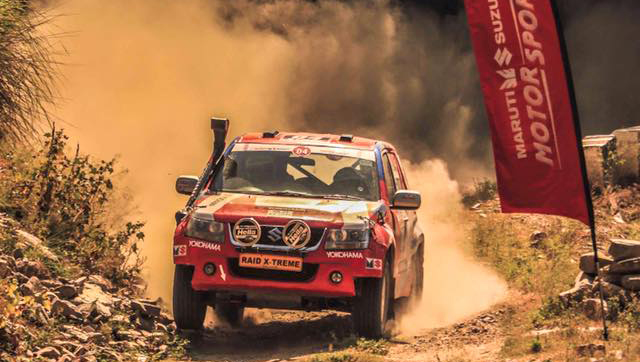 So why does the world indulge in motorsport? Because it's not just a sport; well it did start as a sport though in the late 1800s and the early 1900s. However, it was only from the 1940s that motorsport began to play a much larger role. Like any other sport, the need for speed necessitated the development of faster cars. Which meant engineering and research hours had to be spent to build cars that went faster. Faster engines, better aerodynamics, stiffer suspension, light-weighting. Then came the classic conundrum as summed by Juan Manuel Fangio, "To finish first, you must first finish." It put the onus on reliability and the automobile industry worked towards making sure their cars crossed the finish line without interruptions.
Two decades ago, there were less electronics involved in racing, unlike today where hundreds of micro sensors learn, adapt and execute millions of functions on any Sunday. As speeds increased, more racing drivers began losing their lives, leading to protests and eventually the adoption of better technology to make not just the cars but even the racing environments safer. A racetrack today is the test bed of manufacturers everywhere around the world. Except here in India.
Most of the racing that takes place in India is still fairly superficial. True, it gives racers the exposure to competition but there isn't a single racing series in India - two-wheelers or four - that can actually help further their careers. In most cases when these young racers go onto an international stage with stars in their eyes, they come back disappointed, and majorly broke! Even Volkswagen, though they started out by sending the winners of the Polo Cup to participate in the more global and more intensely competitive Scirocco R-Cup, hasn't much to offer today. The championship-winning drivers did get a seat in the BMW F Series that was run by JK Tyres. However, since the association between JK and VW no longer exists, the drivers have to look at furthering their careers themselves.
Now I don't mean Volkswagen has to take their careers forward, but with barely any other manufacturers having their own racing series in India that could lead to larger avenues, where do these kids go?
But that is still not what I'm on about. As I mentioned earlier, motorsport is a hotbed of development for the automotive industry. Innovations flow freely onto a racetrack because it means gaining an edge over your competitors. Eventually, these innovations trickle into mainstream cars. More contemporary examples would be the dual-clutch transmission, or what we also popularly know as the DSG. Then there is traction control, crash structures, lightweight structural elements, drive-by-wire, paddle shifters, keyless ignition, and hundreds of others. They've all been born on the drawing board of some racing outfit.
Then there is the element of safety which is such a big deal today, especially since over 1.5 million people lose their lives every year to accidents. Then there are other components as well - disc brakes, suspension, fuel injection, turbocharging. Things like these were introduced before they came to a racetrack. But racing honed their abilities and made them sharper, stronger, more reliable!
Many Indian manufacturers, however, are comfortable simply lending their names as sponsors to motorsport events. Even this is a rare thing. There are no factory-backed racing outfits in India. Volkswagen is the only car manufacturer to run a racing car series in India. There is a lot more happening on the two-wheeler side - Yamaha, TVS, Honda, Suzuki all having their racing series'.
But then again these are all one-make racing series like the Volkswagen Ameo Cup, which means your only competition is you and when has that ever helped anyone grow wiser, stronger, faster, more reliable? How do you gauge your shortcomings if you do not pit your vehicle against something entirely different to yours? I'd like to see Maruti do much more with their motorsport outings, especially since they are the principal promoters of halo events like the Raid de Himalaya, the Desert Storm and now even the Indian National TSD Championship. Apart from the exchange of monies between the organisers and the branding Maruti acquires, there does not seem to be much else Maruti is gaining in terms of development from these motorsport events. It's high time they were involved in a bigger way, otherwise like I said, superficial!
Amidst this, MRF is probably the only Indian manufacturer today to have taken motorsport significantly more seriously. "The tyres we race are the tyres you buy" wasn't just an ad campaign; it is a way of life at MRF, one that has helped them gain recognition and respect all across Asia and the Pacific. It's also helped them enter critical markets, enrich their share price and made them what they are today. Of course, the international and more successful tyre makers have an even richer motorsport heritage to boast of, but MRF is a good example of how the relationship between motorsport and the automotive industry ought to work.
To read more opinions from Bert, click here.
Price (Ex-Delhi)
Starts Rs 5.96 Lakhs