Alpinestars reveals first-ever road racing helmet
Alpinestars has introduced the all-new first-ever road racing helmet ahead of the forthcoming 2023 MotoGP season. The Italian apparel and protective gear maker confirmed the news via a post on Instagram. Notably, Jorge Martin, a Spanish Grand Prix motorcycle racer who represents Pramac Racing, will be the first rider of the 2023 MotoGP season to wear the Alpinestars' new helmet. For MotoGP 2022, the rider wore a Shark helmet.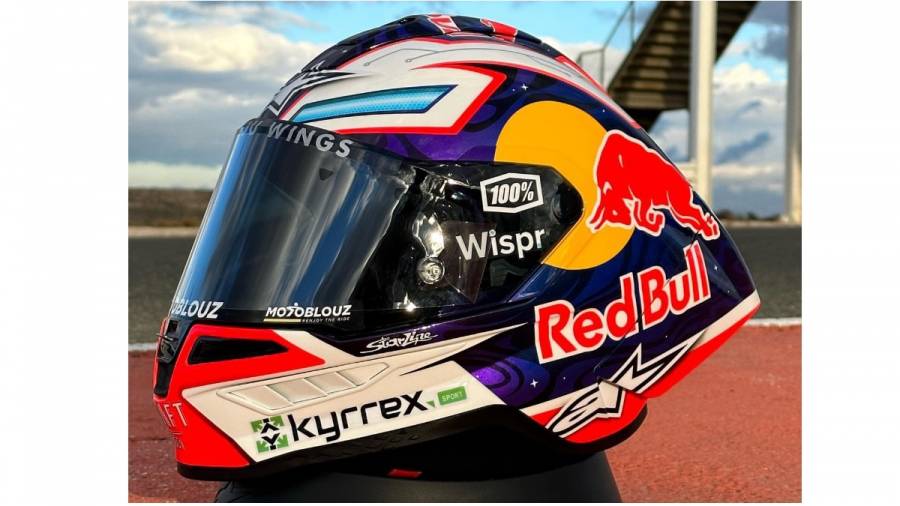 The helmet bears a typical racing livery with a combination of vivid purple, red, white, and yellow shades. It also carries brand designations of the sponsors and Jorge Martin's unique identity number, 89, at the rear.
The helmet has two air inlets below the visor and a switch to open and close another air inlet. At the top, there is a wide and big vent, while the rear has a similar air outlet. Along with a couple of cuts and creases, it also features an elongated spoiler.
In an Instagram post caption, Jorge Martin, MotoGP rider, Pramac Racing, said, "Excited to unveil the first ever road racing Alpinestars helmet. Happy to join this exciting project! Hope you like the design!"
In other news, the 2023 MotoGP season will commence in late March and conclude by November this year. The competition will begin in Portugal's Autodromo Internacional do Algarve. It is to be noted that Buddha International Circuit will make its debut as the 75th MotoGP venue, while India will be the 31st nation to host the Grand Prix.