All-new Land Rover Discovery teased ahead of 2016 Paris Motor Show
Land Rover had recently unveiled the first image of its all-new seven-seat SUV – the 2017 Discovery. Although the company has revealed just the front of the SUV, the vehicle will be officially unveiled on September 28 ahead of the 2016 Paris Motor Show. While Land Rover hasn't given us any information to work with, we do know that it will be based on Land Rover's aluminium platform.
Termed as the Premium Lightweight Architecture (PLA), this platform is currently being used in the Range Rover and Range Rover Sport line-up. This means it should be considerably lighter than the Land Rover Discovery 4, and thereby more efficient. When it eventually finds its way to India, we expect it to run on a 2.0-litre four-cylinder Ingenium diesel engine. We also expect it to come loaded to the brim with all the latest gadgetry like the transparent bonnet.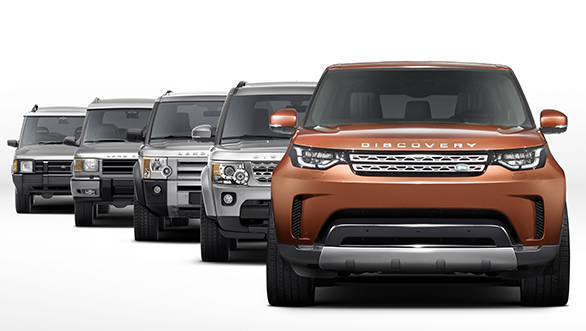 Another juicy bit of information that's been hovering around the Internet is that the 2017 Discovery will be the first vehicle in the Land Rover range to be offered with an SVX variant. The SVX variant, like the SVR and SVAutobiography variants, comes from the brand's Special Vehicle Operations department. The SVX variant will be a dedicated off-road version of the 2017 Discovery.
From Land Rover's official image it's obvious that the brand has gone ahead with a more modern design language seen in the Land Rover Discovery Sport, and has ditched the square-ish theme seen in the previous generations. While the grille and headlamps are much sleeker now, the large muscularly designed bumper gives it a lot of presence.
While Land Rover hasn't revealed any other images of the 2017 Discovery, the SUV has been spotted testing earlier. From the side, the 2017 Land Rover Discovery essentially looks like a larger Discovery Sport, thanks to the inclined shoulder and window-line and the thick C-pillar. However, the rear overhang is noticeably larger owing to the third-row seats.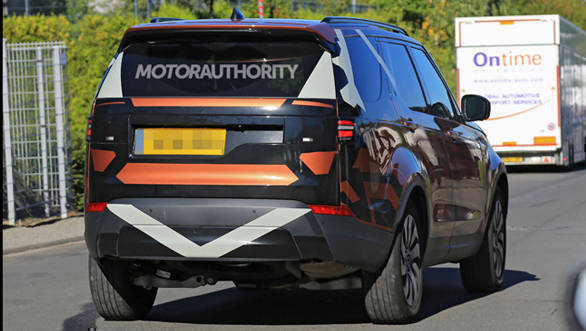 At the rear, the new Discovery loses the signature asymmetrical windscreen. However, it will feature a similarly angled kink near the number plate holder, to retain some resemblance to the older models.
We expect the new Land Rover Discover to make its way to India by the end of 2017. We also think this will be priced significantly higher than the older model and closer to the Range Rovers.
Image source: MotorAuthority
Price (Ex-Delhi)
Starts Rs 71.38 Lakhs
Price (Ex-Delhi)
Starts Rs 57.06 Lakhs