Aishwarya Pissay to compete in 2019 FIM Bajas World Cup season opener
Aishwarya Pissay will compete in Round 1 of the FIM Bajas World Cup in Dubai between the 7th and 9th of March. The TVS Racing rider will be competing as a privateer entry, racing a non-TVS bike at the event.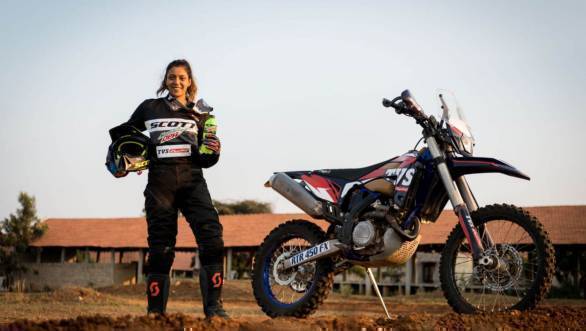 According to TVS Racing representatives, the reason Pissay will compete on a non-TVS motorcycle is because TVS doesn't have a network in Dubai. However, TVS is her principal sponsor for the event. She will be in Dubai to train in the dunes for two weeks, before the rally.
This will be Pissay's second attempt at an international rally. In 2018 she competed in the Baja Aragon, replacing the then injured KP Aravind. However, a crash that left her with a ruptured pancreas ended her event early. Aishwarya is hoping to have a stronger performance at this second international foray.