Airoh reveals world's first airbag helmet
Now we all know that airbag systems aren't exactly new in the biking scene, because, what was at one time a prestigious safety net used by closed circuit racers is now briskly making its way into the riding gear that we use out on the streets.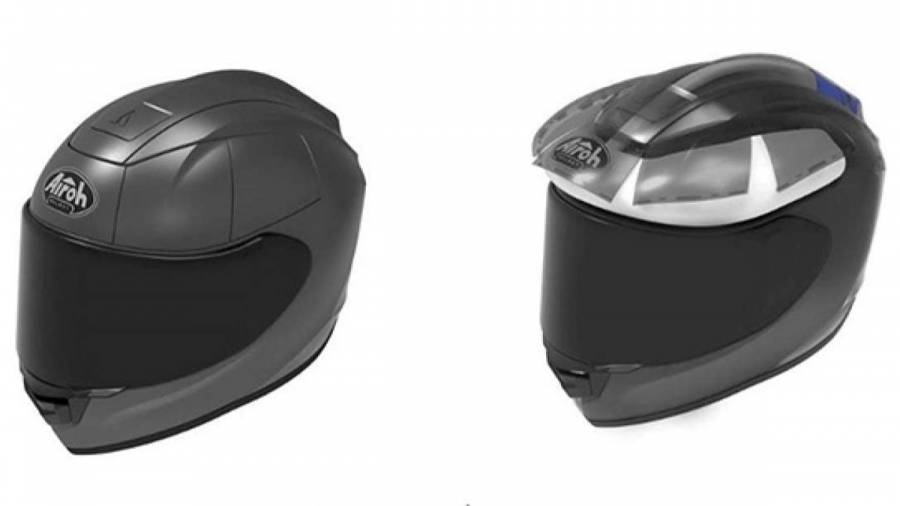 However, now, Italian company Airoh has taken rider safety, including the term 'airhead', to an all-new level by revealing a new motorcycle helmet that integrates the explosive safety tech. Airoh has designed the airbag helmet in collaboration with Autoliv - a Swedish safety components manufacturer with years of experience in the field.
The way Airoh's airbag helmet works is, in the event of an accident, the airbag inflates around the crown of the helmet via an integrated gas generator (functioning similar to a car's dashboard airbag). The helmet's outer shell has sections that are designed to open and move, thus making room for inflation to take place. The result is said to create more energy absorption away from the rider's head as compared to a conventional helmet. The airbag helmet is said to reduce the probability of a skull fracture by half.
While there is no official timeline given for its launch, some reports online suggest that the Airoh airbag helmet could make its debut sometime early next year. So are you ready to become an airhead?