Adaptive cruise control, auto braking system to become mandatory by 2022
At the SIAM event that was held today, transport minister Nitin Gadkari has made special announcements related to passenger and commercial vehicles. He made an announcement stating that all commercial vehicles that are powered by ethanol, CNG including electric will be exempted from the permit requirements. He also mentioned that a flat GST rate of 12 per cent will be applied on EVs and no additional subsidies are required for the same.
Volvo's radar-based driving system offers adaptive cruise control, pilot assist, lane keep assist and more
More importantly, Gadkari also mentioned, "July 2019 onwards, all cars will have airbags, reminders, seatbelt reminders and rear parking sensors. All cars and commercial vehicles to get driver assistance systems from 2022." It is at this event that Nitin Gadkari mentioned that the government is working to make driver assistance features such as adaptive cruise control, brake assist and lane keep assist as a mandatory feature in passenger and commercial vehicles by 2022.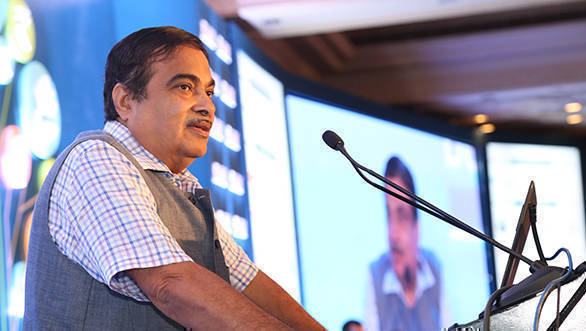 Nitin Gadkari, union minister for road transport and highways
He also added that from July 2019, all cars will have airbags, seatbelts, reverse sensors, speed reminders and other safety features. Transition towards a mobility that is shared, connected and zero emission will happen together. The Government, industry and relevant stakeholders need to work in sync to achieve this, says Dr. Rajiv Kumar, vice chairman, NITI Aayog at the SIAMAC18