24x7 Roadside Assistance programme now available for all Skoda cars in India
Skoda India's 24x7 Roadside Assistance (RSA) program will be available for all Skoda cars purchased August 1 onwards. This service will be valid for a period of two years for new Skoda owners. Those who previously didn't opt for it while purchasing their car can  also avail this facility. Customers looking to extend their coverage are also eligible.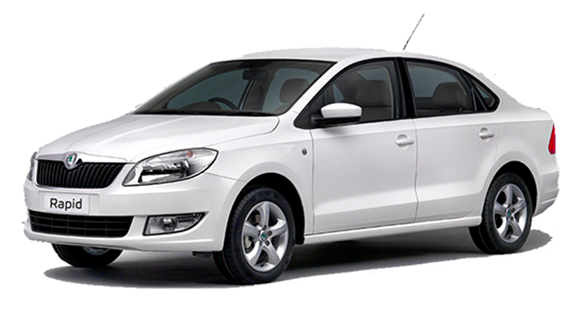 So how does the RSA work? In the event of a breakdown, the programme covers transport and assistance to the car owner and its occupants. Skoda vehicles less than five years old can avail this facility at Rs 3,233, while for older cars, the service will come at Rs 4,233. These can be purchased at any authorised Skoda dealership across the country.
Key features of the RSA programme include minor repairs on-site, breakdown support on phone, tyre replacement, battery jump start, towing, taxi service, key replacement, fuel delivery and emergency relay message.
ŠKODA India introduces 24X7 Roadside Assistance program across the entire model range
ŠKODA Auto India extends its 24X7 Roadside Assistance program (RSA) to its customers across the entire model range starting from 1st August 2014. The service will be able for a period of 2 years and will benefit customers who are not covered under standard Road Side Assistance program. It will also be available to customers who want to extend their coverage of this service. ŠKODA Roadside Assistance key features include: • Breakdown support on phone • On-site minor repair • Battery Jump Start • Fuel Delivery • Tyre replacement • Replacement of keys / loss of keys • Towing/Transportation • Taxi Service • Emergency Message Relay The program will assist ŠKODA car owners and occupants in case of breakdown eventualities no matter where the customer is located i.e. at home, on the roadside, on a highway or in a parking lot etc. The 2 years Roadside Assistance program (RSA) coverage for vehicles less than 5 years (across models) can be availed at Rs. 3,233 and for vehicles older than 5 years (across models) at Rs. 4,233. Customers can purchase the Roadside Assistance program from authorized ŠKODA dealerships across the country. The program is strictly not a part of regular service program and does not substitute the need of regular maintenance carried out in the ŠKODA authorized workshops.
Price (Ex-Delhi)
Starts Rs 7.49 Lakhs