20th anniversary of Ayrton Senna's death
The 1st of May for most is regarded as Labour Day and is a public holiday, but to many, this very day is one of the saddest days in the history of Motorsport. Twenty years ago, today; the world of motoring lost a great racing driver.
Ayrton Senna, generally acknowledged as the one of the best Formula One drivers of all time lost his life when racing for Williams in 1994 at the San Marino Grand Prix. On the seventh lap of the race at Imola, the second at racing speeds, Senna went off the track at around 310kmph at the Tamburello corner and went straight into an unprotected concrete barrier. During impact, the right front tyre came loose and hit his helmet when the car hit the barrier. There he sat motionless in the car until medical help arrived.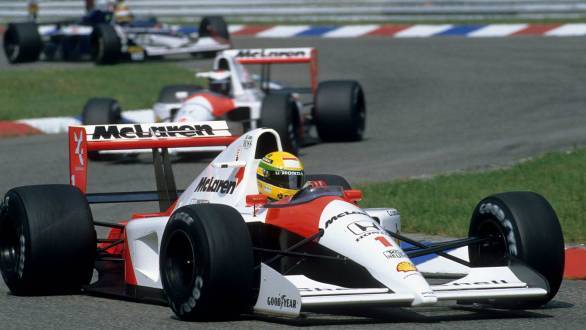 Senna is considered to be one of the best Formula One drivers
His accident changed the world of Formula One forever. The crash prompted many safety changes in the sport, such as reduced straight lengths, reduction in engine power and the introduction of the HANS device a few years later. Imola was removed from the Formula One calendar for the 2007 race calendar. Thus bringing an end to the San Marino Grand Prix after 25 years.
Senna was known for his relentless pursuit for victory with no nonsense consequences. A famous instance was in the 1992 Belgium Grand Prix during qualifying where he stopped his car so that he could help French driver Érik Comas who had crashed right in front of him. To those who never witnessed him, every time someone is asked about their favourite Formula One driver, odds are, most of them will say Ayrton Senna. There was something about Senna which everyone liked. His speed was unquestioned. He could take lackluster cars, like his McLaren MP4/8 from 1993, and achieve victory by nearly a lap at the rain-soaked Grand Prix at Donington.
Senna's ruthless nature doesn't sound like the quality of worldwide hero. Senna offset that characteristic, however, with his deep and compassionate kindness. If a fellow racer crashed heavily, he would be by their side. It would affect him deeply. He risked life and limb on many occasions, stopping his car in the middle of the racetrack, to tend to an injured driver.