2023 Mercedes-AMG S63 E Performance breaks cover while maintaining V8 power
Mercedes replaced the 2024 AMG C63's V-8 with a plug-in-hybrid four-cylinder setup, but that isn't the case for the new upcoming AMG sedan as for the new 2023 Mercedes-AMG S63 E Performance retains its twin-turbocharged 4.0-litre V-8. Mercedes on Monday unveiled the 2023 Mercedes-AMG S63 E Performance and it's been a long, long time coming.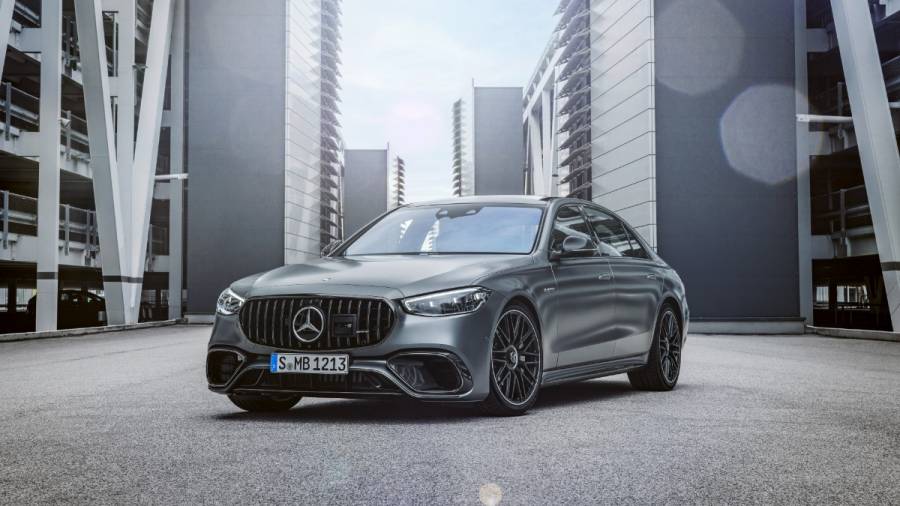 A 4-litre, twin-turbocharged V8 gasoline engine and an electric motor mounted on the back axle make up the powertrain, which produces a total of 802PS and 1430 Nm of torque. AMG claim that the S63 sedan can shoot from 0 to 100 kmph in only 3.2 seconds.
With a 13.1-kWh capacity, the battery pack, which is mounted above the back axle, offers a driving range of around 20 miles. According to Mercedes, the placement of the motor and battery on the rear axle enhances handling and weight distribution. The S 63 E Performance will appeal to you if driving modes are your thing. There are seven different options available for the large four-door: Electric, Comfort, Battery Hold, Sport, Sport+, Slippery, and Individual.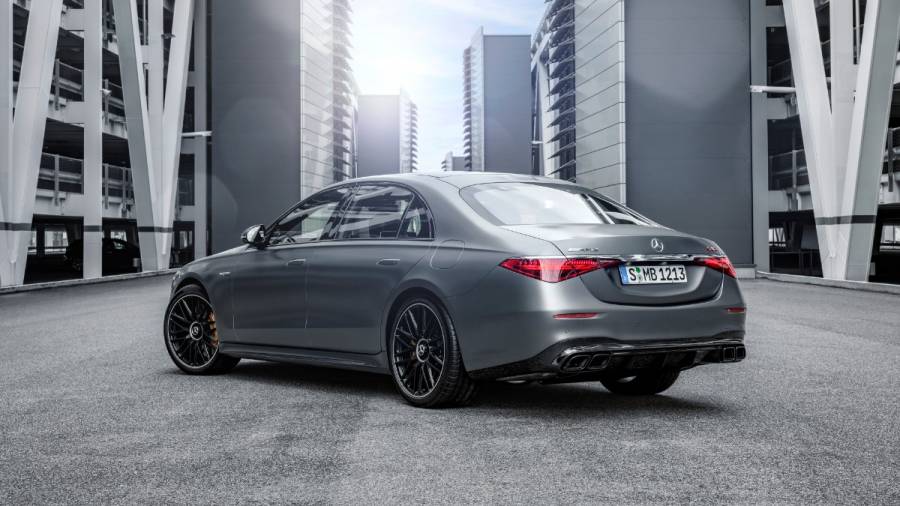 The S63 has a redesigned grille with vertical slats and a front bumper with wider air intakes, but it doesn't stand out much from a standard S-class. It rides on 21-inch wheels and has AMG-style quad-tailpipes sticking from the back.
The S-Class maintains a focus on luxury, even while S63 owners have access to exclusive upholstery and stitching, as well as specific interior colours and several AMB badges. With massage and reclining features, the back chairs are really sumptuous. The last upgrade here is an AMG steering wheel.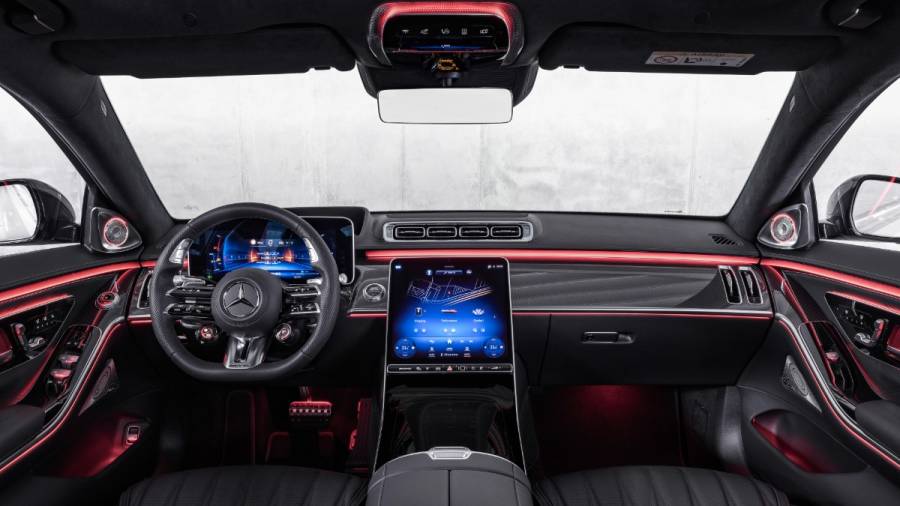 While pricing hasn't been announced, the 2023 Mercedes-AMG S63 E Performance will reach production in 2023.