2023 Chevrolet Corvette E-Ray debuts as the first ever Vette with AWD
Its been 70 years since the first time the Chevrolet Corvette was debuted at Motorama in New York City and what better way to commemorate that than treat the iconic Corvette name as its first step towards electrification? The 2024 Corvette E-Ray, the first Corvette to be propelled by both a gas engine and an electric motor, was introduced by Chevy on Tuesday.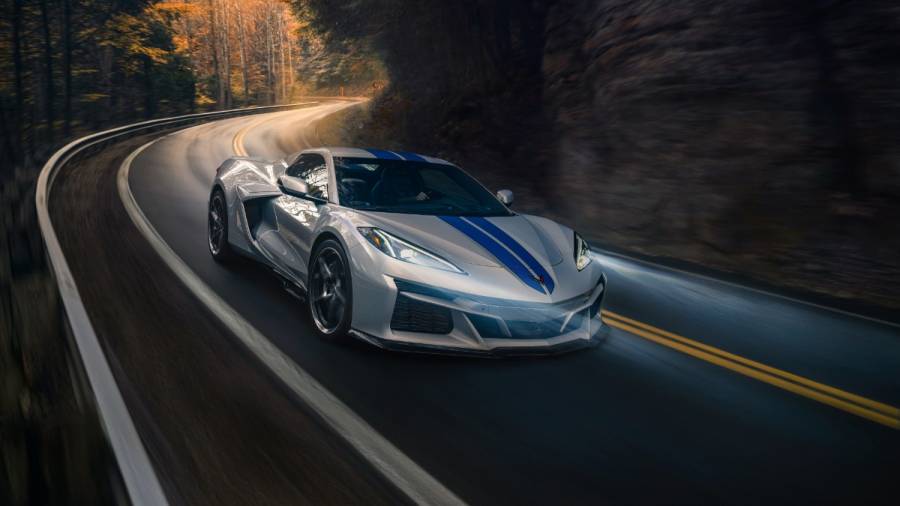 The E-Ray features the usual 6.2-litre V8 producing 502PS and 637 Nm of torque. What is not so conventional is the electric motor on the front axle that puts out 163PS and 165 Nm of torque. The Corvette E-Ray produces a total of 665PS and 802 Nm of torque.
The E-Ray is the fastest production Corvette ever, according to Chevy, reaching 100 kmph in 2.5 seconds and covering a quarter mile in 10.5 seconds.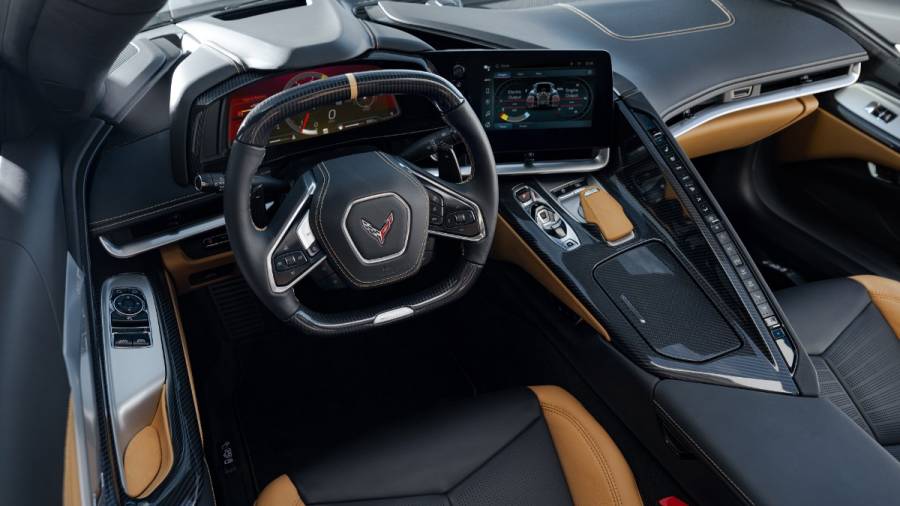 At first appearance, the Z06 and the E-Ray appear to have intentional, broad-body proportions that allow for wide wheels that manage the Z06's higher torque output. The lightweight alloy wheels have a unique to E-Ray twisted five-spoke star pattern.
Each of the six driver-selectable modes for the Corvette E-Ray - Tours, Sport, Track, Weather, My Mode, and Z-Mode - tailors the degree of electric assistance.
The E-Ray also debuts the brand-new Artemis Dipped interior, which will only be offered on 2024 Corvettes and contains complementing deep green tones on practically every inside surface. Customers may choose from a variety of options when it comes to customizing the interior of their E-Ray, including two carbon fibre trim kits, three seat variations, seven interior colours, and more.
The infotainment system, instrument cluster, and new Charge+ and Stop/Start buttons on the console are all updated to provide a more unified design. The electric motor is used by E-standard Ray's Active Fuel Management system to prolong 4-cylinder running under diverse driving conditions.